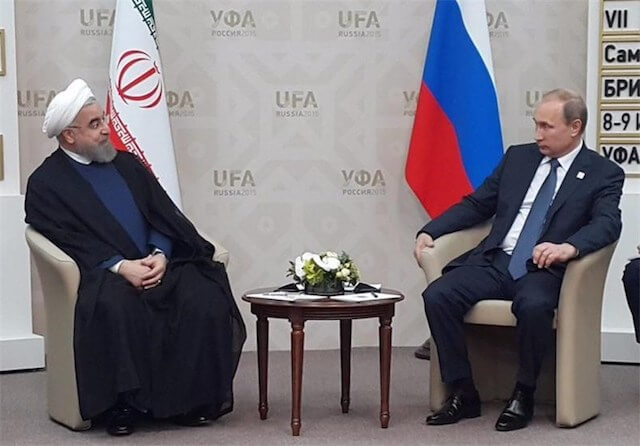 Tasnim – The presidents of Iran and Russia discussed closer Tehran-Moscow cooperation and the latest regional issues, including the war in Syria, with both expressing opposition to the presence of foreign military forces in the Arab country without permission from Damascus.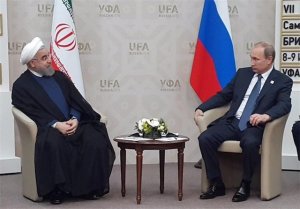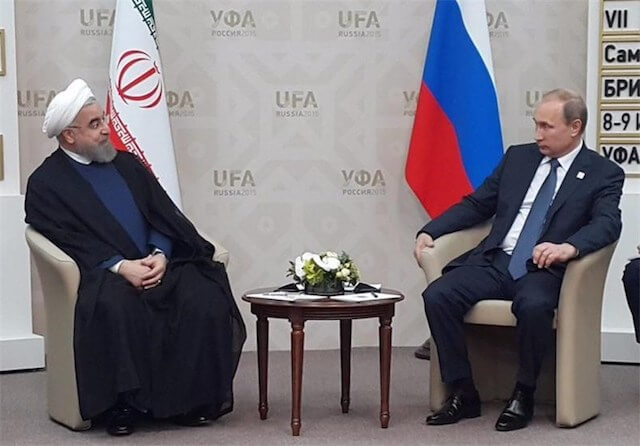 In a telephone conversation on Tuesday, Iranian President Hassan Rouhani and his Russian counterpart Vladimir Putin explored avenues for the expansion of political and economic relations between the two countries. Pointing to the conflicts in Syria and the concerted efforts to settle the crisis, Rouhani said Iran is opposed to the presence of foreign forces in the Arab country without permission from the Syrian government. He also decried the continuation of tensions in northern Syria, expressing the hope that "all regional countries would respect Syria's territorial integrity and sovereignty."
Hailing the close interaction among Tehran, Moscow and Ankara in the fight against terrorism in Syria, Rouhani welcomed the idea of a trilateral presidential meeting as part of efforts to contribute to regional peace and stability. He further called for closer cooperation between Iran and Russia in the nuclear industry, reiterating that Tehran will remain committed to the Joint Comprehensive Plan of Action (JCPOA) as long as the other parties honor the nuclear agreement. It is necessary to block the "destructive measures of certain countries" against the JCPOA, he added.
For his part, the Russian president expressed Moscow's willingness to boost ties with Tehran in various fields, saying an upcoming session of a joint economic commission could greatly help strengthen the mutual ties. On the war in Syria, Putin said Russia, like Iran, believes that the Syrian people alone should shape the future of their country, stressing that Moscow disagrees with any foreign decision for the Syrian people.
The presence of foreign military forces in a country should be permitted by that country's government or by the United Nations Security Council, otherwise, it would be flagrant interference in the internal affairs of an independent state, Putin underscored.
Iran and Russia have formed a strong alliance in recent years, with both supporting Syrian President Bashar al-Assad's legitimate government against foreign-backed militancy. They have also enhanced trade and banking ties since the JCPOA came into force in January 2016.
In January 2017, Iran and Russia held a conference in Tehran to mark 515 years of bilateral relations. In a message to the conference, Iranian Foreign Minister Mohammad Javad Zarif called for diversification of relations between the two countries, which he said will contribute to peace and stability in Central Asia and the Middle East.