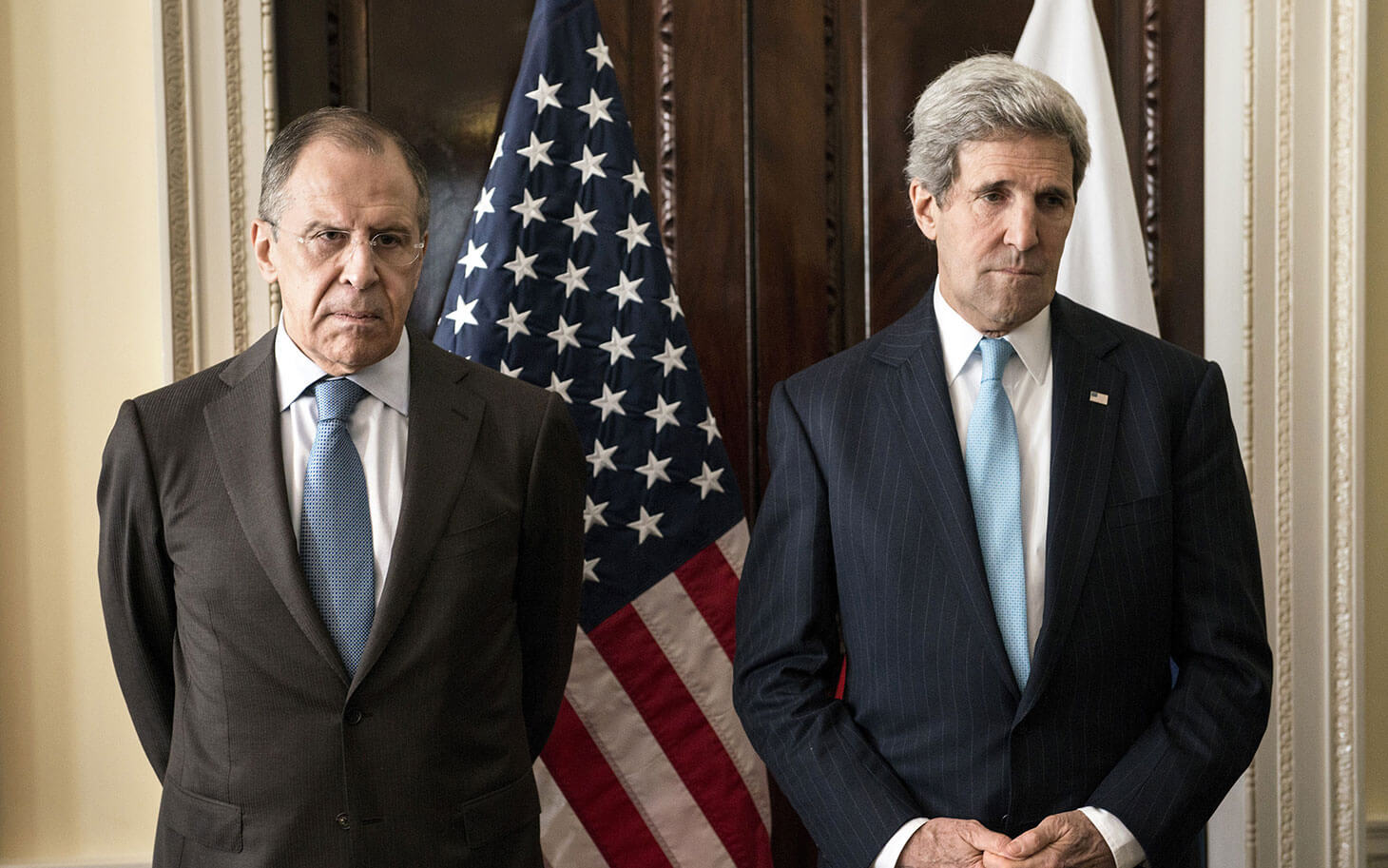 A war of suspensions was launched between Washington and Moscow over the main title Syria.

The United States announced on Monday that it suspended negotiations with Russia over Syria and set up a joint military cell to target terrorists. "This is not a decision that was taken lightly," State Department spokesman John Kirby said. Kirby said the Russian and US militaries will continue to use a communications channel set up to ensure their forces do not get in each other's way during "counterterrorism operations in Syria."
But the United States is calling home personnel who had been sent to Geneva in order to set-up a "Joint Implementation Center" with Russian officers to plan coordinated strikes. And US diplomats will suspend discussions with Russia on reviving a September 9 deal reached between US Secretary of State John Kerry and Russia's Foreign Minister Sergei Lavrov.
Moscow, meanwhile, says the United States failed to separate the so-called "moderate" militants from al-Qaeda-linked terrorists. "Unfortunately, Russia failed to live up to its own commitments, including its obligations under international humanitarian law," Kirby claimed, in the statement.
According to the US spokesman, Russia was "either unwilling or unable to ensure Syrian regime adherence to the arrangements to which Moscow agreed. "Rather, Russia and the Syrian regime have chosen to pursue a military course, inconsistent with the Cessation of Hostilities, as demonstrated by their intensified attacks against civilian areas."
Meanwhile, Russian President Vladimir Putin Monday suspended a treaty with Washington on cleaning up weapons-grade plutonium, signaling he is willing to use nuclear disarmament as a new bargaining chip in disputes with the United States over Ukraine and Syria.
Starting in the last years of the Cold War, Russia and the US signed a series of accords to reduce the size of their nuclear arsenals, agreements that have so far survived intact despite a souring of US-Russian relations under Putin. But Monday, Putin issued a decree suspending an agreement, concluded in 2000, which bound the two sides to dispose of surplus plutonium originally intended for use in nuclear weapons.
The Kremlin said it was taking that action in response to unfriendly acts by Washington. It made the announcement shortly before Washington said it was suspending talks with Russia on trying to end the violence in Syria. Besides Syria, Russia and the US are also at loggerheads over Ukraine.
Washington, along with Europe, imposed sanctions on Russia after it annexed Ukraine's Crimea region in 2014 and backed pro-Moscow rebels in eastern Ukraine.
Putin submitted a draft law to parliament setting out under what conditions work under the plutonium accord could be resumed. Those conditions were a laundry list of Russian grievances toward the US.
They included Washington lifting the sanctions imposed on Russia over Ukraine, paying compensation to Moscow for the sanctions, and reducing the US military presence in NATO member states in Eastern Europe to the levels they were 16 years ago. Any of those steps would involve a complete U-turn in long-standing US policy.
Source: News Agencies