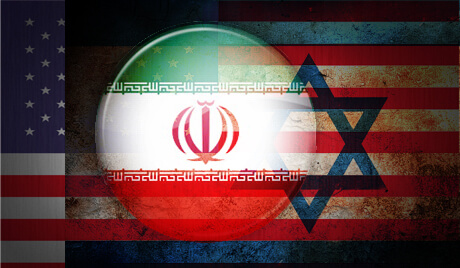 As talks between Iran and world powers is still going on over Tehran's nuclear energy program, US National Security Adviser Susan Rice has laid out America's plans to set up a mechanism to automatically reimpose all of the sanctions they promised to ease on the Islamic Republic.
"We will not construct a deal or accept a deal in which we cannot verify exactly what they are doing," Rice said Sunday on CBS news program "60 Minutes."
"And if they're caught, we will ensure that the pressure is reimposed on them," she added.
Iran and the five permanent members of the UN Security Council and Germany struck an interim deal in Geneva on November 24 under which the US and its allies made a commitment to lift some of the existing sanctions and not to impose new ones in return for Iran making restrictions to its nuclear energy program.
Any United Nations Security Council resolution that includes a long-term nuclear deal with Iran could have "automatic triggers" for sanctions, Rice said.
However she said, a mechanism for such "automatic triggers" has not been finalized.
"We haven't designed that resolution yet. But this is something that's quite doable," Rice said.
The administration of President Barack Obama has clashed with Congress over the issue of Iran sanctions. Many members of Congress want to impose new sanctions on Tehran, but Obama has threatened to veto a sanctions bill.
"What I've said to members of Congress, Democrats and Republicans, there is no need for new sanctions legislation. Not yet," Obama told reporters during his year-end news conference at the White House on Friday.
Sen. Bob Menendez (D-New Jersey), the Senate Foreign Relations Committee chairman, and Sen. Mark Kirk (R-Illinois) introduced a new sanctions bill on Thursday which was co-sponsored by 24 other senators across the aisle.
– See more at: http://en.alalam.ir/news/1547429#sthash.vvdfe2xx.dpuf