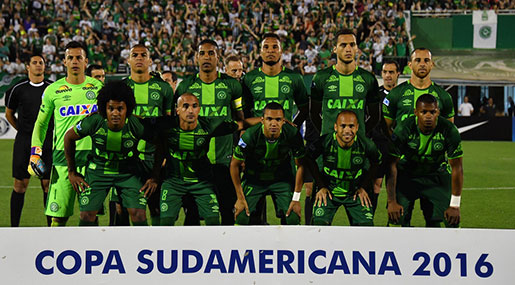 Plane with Chapecoense Brazilian professional football players reportedly crashes in Colombia at around 10:15pm local time in Cerro Gordo after disappearing in the Colombian airspace, the Jose Maria Cordova International Airport in Rionegro said in a statement, adding that there may be survivors.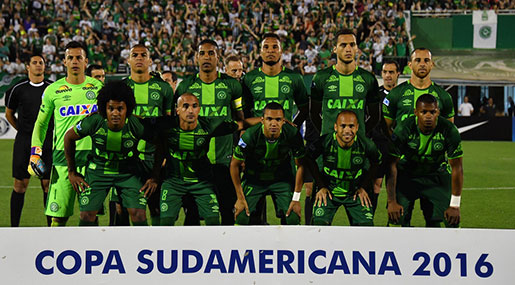 According to local media, some 81 people were on board, including nine crew members. The football team was going to the South American Cup final against Atletico Nacional in a game set for Wednesday.
The plane crashed en route to José María Córdova International Airport in Rionegro, the second largest airport in Colombia. "Confirmed, the aircraft with registration CP2933 * transported the team @ChapecoenseReal. Apparently there are survivors," the statement said.
The airport added that the emergency teams cannot access the site located in the Antioquia department in northwest Colombia by air due to weather conditions and are trying to reach it by land. According to media reports, the crash was caused by the lack of fuel.
In initial information, six people survived the crash and nine crew members in Colombia's second-largest airport, the Jose Maria Cordova International Airport in Rionegro said in a statement.
"According to the authorities, national police arrived at the site and is mobilizing all possible help, since they report that six people have survived," the airport said Tuesday. The passengers of the aircraft that crashed after disappearing in Colombian airspace included members of the Brazilian Chapecoense Real football team.
Later information stated that at least 25 people died, while the number of survivers reached 13.
Source: News Agencies