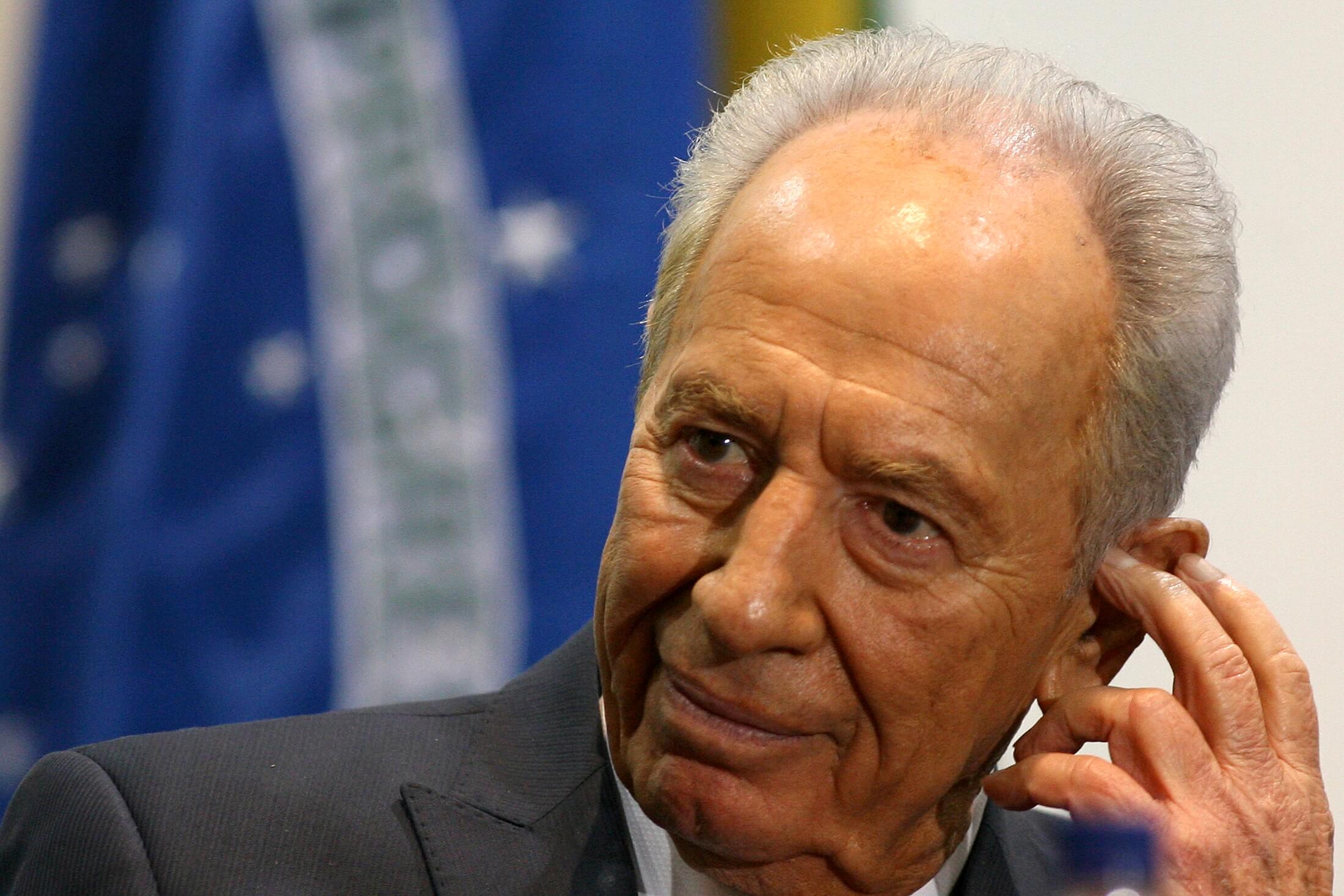 Zionist President Shimon Peres said on Thursday that attempts to differentiate between what he called 'Hezbollah's military wing' and the 'political party' is plain "hypocrisy", urging the European Union to place Hezbullah as a whole on the list of terrorist organizations.
During an interview with the American TV al-Hurra, Peres wondered whether Hezbollah Secretary General Sayyed Hasan Nasrallah is a politician or a military man.
"He (Nasrallah) sent his army to fight alongside (Syrian President Bashar) Assad's forces and kill more Syrians", the Zionist president claimed.
Fielding a question on whether Sayyed Nasrallah is considered a political or military figure, EU spokeswoman said during a press conference on Monday that the blacklisting decision targets the organization in a whole and not its individuals.
The Council of the European Union and the European Commission added on Thursday Hezbollah's military wing officially to the EU's list of entities, groups and persons involved in terrorist acts, as agreed at the Foreign Affairs Council on July 22.
Those on the list are targeted with an asset freeze in the EU.
In his latest speech on Wednesday, Sayyed Nasrallah responded to the decision, urging the EU to retake any privilege it granted a day to Hezbollah.
"You can retake the visas you were granting for us. We do not have money in Europe. We do not have commercial or trade projects in Lebanon or abroad. Therefore, this decision has no effects in this regard", Sayyed Nasrallah told the European Union.
Peres also blamed Sayyed Nasrallah for sending fighters to Syria, stating that Hezbollah "violated international laws and committed actions in Syria, which constitute war crimes".
Peres authorizes for his military entity to launch attacks against the peaceful Palestinian people in the Gaza Strip and the West Bank, and to breach international laws when Zionist fighter jets raided the Syrian territories and bombs cities and villages.
As for the situation in Syria, the Zionist official said "the problem in Syria is that there are no alternatives to rule. Regime of President Bashar al-Assad dominate over parts of the country while opposition seizes control over other parts. Therefore, the conflict raises a lot of questions".
"In my opinion, the United Nations had to ask the Arab League to intervene in Syria, just like the Africans intervened in Mali to stop the bloodshed and establish a transitional government", he added.
Turning on to the Palestinian peace process, Peres said that a large majority of the Zionists supports peace efforts with the Palestinians, pointing out that achieving peace between the two sides has become today's "global demand".
He also praised the efforts of the Zionist PM Benjamin Netanyahu and Palestinian Authority President Mahmoud Abbas to reach a tentative agreement "that paves the way to return to the negotiating table".
Regarding developments in Egypt, Peres said his entity will remain committed to the peace agreement between the two sides.
Source: Al Manar