Rassegna Esteri
Palestinian Issue among Heartrending Issues of Muslim World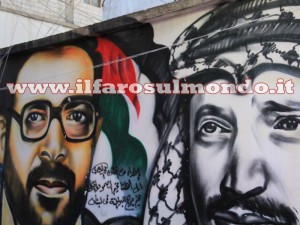 Iranian Parliament Speaker Ali Larijani expressed deep concern over the Israeli regime's continued crimes against Palestinian people, and called for a democratic structure to settle Palestinian issue peacefully.
Speaking to reporters here in Tehran on Saturday before his departure to the US city of New York, Larijani reiterated Iran's unwavering support for Palestine and said the issue is one of the main "heartrending" issues of the Muslim world.
"If the West really wants peace and democracy, a democratic structure should be designed for Palestine in a bid to bring peace and sustainable development to the country," he noted.
However, certain Western countries evade the issue (a democratic structure in Palestine), Larijani said adding that such inaction leads to the emergence of further crises in other countries, like Iraq and Syria, and the spread of terrorism in the region.
The Iranian parliament speaker also emphasized that wars and bloodshed in the region can be prevented through creating a democratic atmosphere for dialogue among all parties to the conflicts.
Larijani left Tehran for New York on Saturday to participate in the Fourth World Conference of Speakers of Parliament.
Back in January, Supreme Leader of the Islamic Revolution Ayatollah Seyed Ali Khamenei underlined Iran's determination to continue support for the Palestinian cause.
"The Islamic Republic of Iran will remain resolved (in its support) until the day that the cause of Palestine is materialized," Ayatollah Khamenei said in a meeting with Head of Popular Front for the Liberation of Palestine–General Command (PFLP-GC) Ahmed Jibril in Tehran.
The Leader also noted that the issue of Palestine is among the top issues of the entire Muslim world.
Source: Tasnim