Rassegna Esteri
Mohammad, The Messenger of God, Impresses Worldwide Audience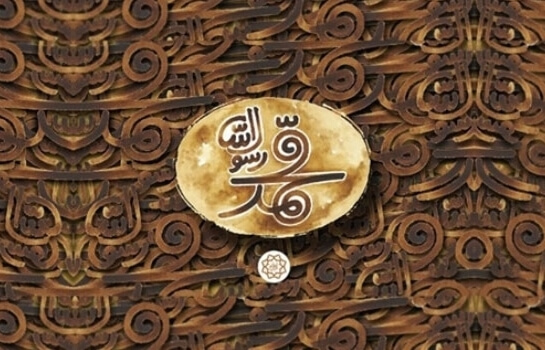 Fna – Mohammad (PBUH), The Messenger of God, a film produced by renowned Oscar-nominated Iranian director Majid Majidi, garnered positive reactions from the audience across the globe.
According to the latest ratings of film websites, Mohammad has gained a 8.7% rating out of 10 after being displayed for less than a week. Iran's most expensive movie which chronicles the childhood of the prophet of Islam, opened nationwide on Thursday, winning praise from early audiences.
IMDb, a popular and authoritative source for movie, TV and celebrity content, shows that the audience have received the large-budget film well. Directed by Majid Majidi, the 171-minute, visually stunning film cost around $40 million (36 million euros) and took more than seven years to complete.
Mohammad (PBUH), which stars many top Iranian actors, premiered on Thursday in 143 theatres throughout Iran, the day before it opened the Montreal Film Festival. Several audiences who are users of the Internet Movie Database (IMDb) underlined their pleasure with the film by writing comments on the website.
"8 years after his last film, once again Majid Majidi has done it. This time with the cooperation of some big names behind the camera he has made a great film about the childhood of the holy profit , Muhammad," a user wrote.
"The cinematography is one of the best I have ever seen. It seems that the camera flies everywhere along with the young hero. Watching this film is just like watching beautiful paintings in a gallery," the user added.
Also another user from Canada wrote on the IMDb that "Majidi is a king within the realm of art film, and he sure faced immense challenges managing the first Iranian cinematic project of this scale. The film immerses the audience in an orchestra of beautiful colors, Majidi's specialty, and an outpouring of sublime tunes. Juxtaposed with masterful cinematography of Storaro (although occasionally overdone), Majidi delivers imagery that satisfies aesthetic palates superbly".
Majidi has said that the aim of his work, the first part of a trilogy, is to reclaim the rightful image of Islam, which he said extremists have distorted.
"Unfortunately at this time the impression of Islam is of a radical, fanatical and violent religion, which is not what it's about," he said in Montreal, where "Mohammad" had its international premiere, hours after screening back home.
"The barbaric acts of terrorism conducted by terrorist groups under the guise of Islam are not related to Islam," he said, alluding to beheadings and destruction of cultural treasures by the ISIL Takfiri militants in Syria and Iraq.
"Islam is a religion of peace, friendship and love, and I tried to show this in the film." "I think this film can be a starting point of research for those who don't know Islam," he said.