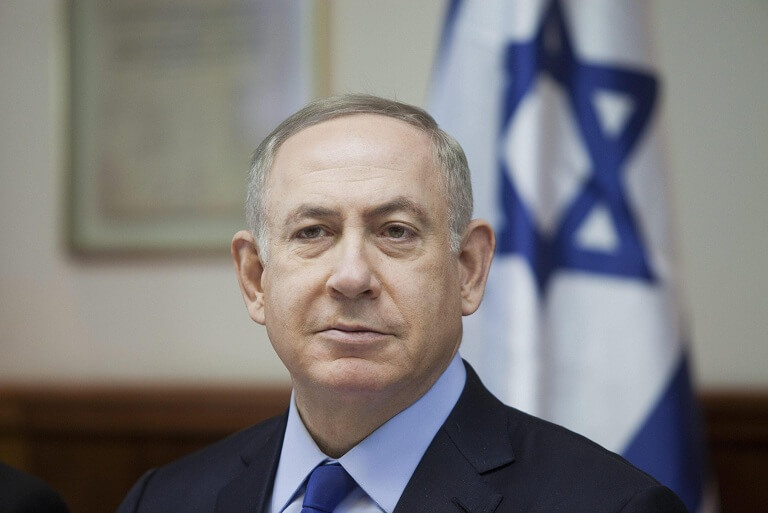 Israeli Prime Minister Benjamin Netanyahu said he wants to craft a three-way response to Iran's missile testing as he meets with UK Prime Minister Theresa May on Monday, then travels to the US next week for a first White House visit with President Donald Trump.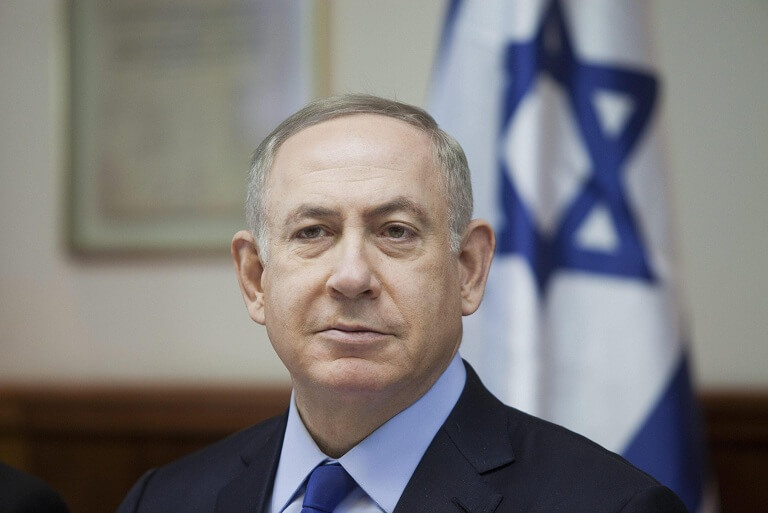 "They are trying to test the boundaries with extraordinary aggression, gall and defiance," Netanyahu said of Iran before boarding the flight from the Israeli entity to London Sunday.
Speaking before flying to Britain Netanyahu said "The opportunities stem from the fact that there is a new administration in Washington, and a new government in Britain. I intend to speak with both of them about tightening relations, between each side and Israel and trilaterally."
Netanyahu was scheduled to meet with May and Foreign Secretary Boris Johnson early Monday in London, where the Israeli PM said he will focus on how the two countries can work with Trump to confront Iran. Netanyahu had been invited by Trump to visit the White House on Feb. 15.
Having failed to block world powers' 2015 nuclear deal with Iran, Netanyahu is trying to drum up international support for a harder line against Tehran now that Trump had taken office. The US president, who denounced the pact as a "disaster" and said he will scrap it or renegotiate it, imposed new penalties on Iran on Friday after it acknowledged carrying out a ballistic missile test. Netanyahu said the talks in London would involve security, trade and technology ties between the two countries. Also on the agenda are efforts to resurrect Middle East peace efforts.
May's administration had repeatedly criticized the Israeli entity over its illegal settlement activity in territories Palestinians claim for a state, with the Foreign Office issuing statements critical of new construction plans announced after Trump's inauguration. It also voted on behalf of the United Nations [UN] Security Council resolution in December that deemed settlements a "flagrant violation" of international law.
"The announcement of further settlement units in the West Bank is part of a growing trend which we condemn," Minister for the Middle East Tobias Ellwood said in the most recent statement. For his part, Labor leader Jeremy Corbyn said the plans for new units were illegal under international law and further undermined the prospect of a so-called "two-state" solution to the conflict.
Even so, the UK premier in December defended Netanyahu's coalition regime in the face of criticism from then-US Secretary of State, John Kerry, who had called it the "most right-wing" administration in the entity's history.
"We do not believe that it is appropriate to attack the composition of the democratically elected government of an ally," May's office said at the time.
Source: News Agencies