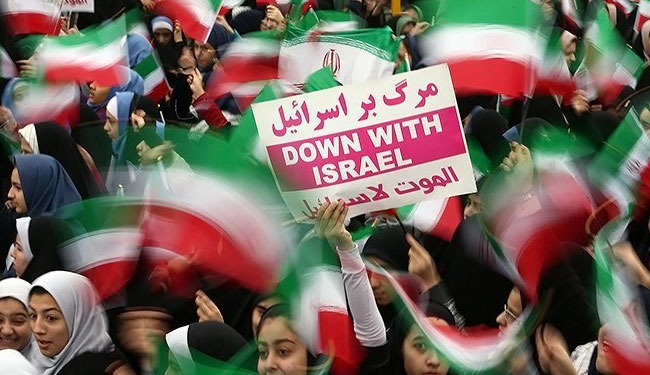 Two days after Washington imposed bans on nearly a dozen foreign companies or individuals for aiding Iran, Tehran announced retaliatory sanctions on 15 American companies over their support for "Israeli" crimes and terrorism.
The Iranian Foreign Ministry said in a statement that these companies had directly and/or indirectly collaborated with the apartheid "Israeli" regime in committing its savage crimes in occupied Palestine, thrown their weight behind the regime's terrorist acts or contributed to the expansion of illegal "Israeli" settlements in Palestinian territories in flagrant violation of UN Security Council Resolution 2334.
Therefore, any transactions with these companies and businesses shall be prohibited, their assets shall be subject to freezing, and no visas shall be issued for individuals holding positions in or associated with these corporations, the statement further noted.
The ministry also said Washington's unilateral bans were imposed on Tehran "under fabricated pretexts," censuring the restrictive measures as a violation of "international law" as well as the spirit and text of the 2015 nuclear deal, known as the Joint Comprehensive Plan of Action [JCPOA].
On Friday, the US State Department said Washington had sanctioned 30 foreign companies or individuals for transferring sensitive technology to Iran for its missile program or violating export controls on Iran, North Korea and Syria.
The statement further emphasized Iran's resolve to develop its peaceful missile power as part of the nation's "inalienable" right to enhance its deterrence and defense might in the face of threats.
The US sanctions targeted 11 companies or individuals from China, North Korea or the United Arab Emirates for transferring technology to Iran that it claimed could boost the country's ballistic missile program.
Below is the list of the sanctioned US corporations: 
-Beni Tal security company had collaborated with the "Israeli" military in the suppression of Palestinian people.
-United Technologies had sold Black Hawk military helicopters to the "Israeli" regime which had been used to bomb occupied territories and Palestinian refugee camps.
-Raytheon had supplied the "Israeli" entity with technologically advanced military weapons that had been used against Palestinian people during the Gaza war.
-ITT Corporation had provided the "Israeli" military with equipment it has used to stage nightly raids in Palestinian villages and refugee camps.
-Re/Max had been involved in illegal real estate transactions in "Israeli" settlements across occupied Palestinian territories.
-Oshkosh Corporation had been supplying the "Israeli" military with parts for armored vehicles used to restrain the Palestinian population.
-Magnum Research Inc. had collaborated with Israeli military industries in the manufacturing of firearms and military equipment.
– Kahr Arms had provided spare parts and developed light weapons used by the "Israeli" army in cooperation with the regime's military industry.
– M7 Aerospace LP, purchased by US subsidiary of the "Israeli" military contractor Elbit Systems, had been active in the production and development of "Israeli" radar and missile systems.
– Military Armament Corporation had provided services and equipment linked to the weapons used by "Israeli" police.
– Lewis Machine and Tool Company had provided weapons spare parts and services to the "Israeli" military's arms industry.
– Daniel Defense had provided the "Israeli" military's arms industry with spare parts and services for weapons manufacturing.
– Bushmaster Firearms International had provided the "Israeli" military's arms industry with spare parts and services for weapons manufacturing.
-O.F. Mossberg & Sons had supplied the entity with weapons, which are used by the regime's military and police forces in the crackdown on Palestinian civilians.
-H-S Precision, Inc. had provided the "Israeli" regime with weapons manufacturing technology.
The Iranian Foreign Ministry stated that the list could expand to include more entities.
Source: Press TV