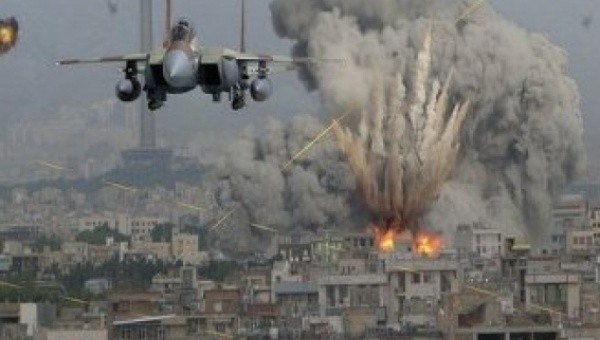 The United States has doubled the amount of fuel and weapons it provides to Saudi-led coalition jets, according to figures obtained from the U.S. military. The numbers underline the fact that U.S. support for the regime-change campaign has continued and even increased despite growing condemnation of civilian casualties and war crimes in Yemen by Saudis and Emiratis.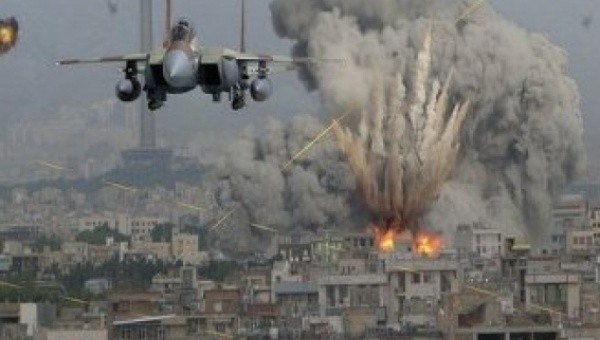 According to United Nations estimates, the regime changers are responsible for at least 3,133 civilian deaths in Yemen since the U.S. support began. That represents more than 60 percent of all civilians confirmed killed in hostilities since 2015. The Yemen Data Project, which monitors open source reports of airstrikes in Yemen, has recorded more than 13,081 coalition raids through June 2. Roughly a third hit non-military targets, the group found.
This comes despite the UN warning that such a move against Yemen's largest port could spell catastrophe amid what is already one of the world's worst humanitarian crises. Some 7 million Yemenis are on the brink of famine, including 500,000 severely malnourished children.
A cholera outbreak has spun out of control, likely infecting more than 320,000 people and killing more than 1,740. A Saudi-American-imposed blockade and flight ban on Sana'a has left the entire north of the country cut off, and prevented international aid, journalists and human rights workers from entering the country.
The UAE has also worked closely with the United States to bomb civilians in Yemen. In April of last year, Emirati forces occupied the southern city of Mukalla. This January, just days after President Trump took office, Emirati forces were directly involved in a U.S. raid that claimed the lives of dozens of civilians and killed a Navy Seal.
Worse still, the UAE is running a network of secret detention centers in southern Yemen where torture is employed in violation of international law. The Pentagon admits that U.S. personnel interrogate prisoners held by the UAE, though they deny any knowledge of torture and abuses. This does in no way mean they are not complicit in Emirati abuses.
The fact remains that the joint Saudi-U.S. war on Yemen is illegal under both U.S. and international law. With that in mind, the United Nations should condemn and prosecute this illegal, undeclared war of aggression – and indict and charge those involved with high crimes.
In a nutshell, the Saudis, the Emiratis and the Americans are inflicting a war of genocide against the people of Yemen with great impunity and no accountability. This illegal war was initiated under President Obama, with left-leaning and liberal media outlets and Democratic Party operators bound to an unofficial regime of silence on the issue of Yemen – hence, almost zero media coverage.
The war on Yemen can no longer be reduced down to a binary argument, blaming the entire affair on Iran, claiming that the "Iranian-backed Houthis" are the antagonists. By framing it in the Iran-centric geopolitical context – and not the true context of U.S.-Saudi aggression and a battle to control some of the region's most lucrative untapped oil and gas reserves – it serves to somehow justify this organized, international crime which has been taking place for more than two years now.
Source: Kayhan.ir