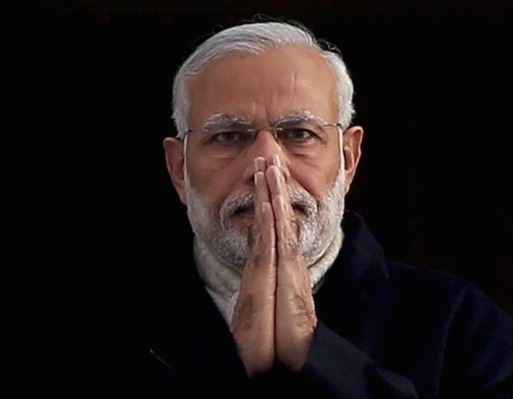 The Express Tribune – India's belligerent regional policy has roots in its right-wing extremist narrative and an oversized military expenditure. From a regional point of view, India is a country with a confused perception of its global position. The assumption of having the power to subdue its neighbouring countries either militarily or economically has left India on its hinges, on many occasions. Whether it was Doklum, Balakot and now Ladakh, the storyline has been the same: aggression, standoff, and submission. India may have crossed over Pakistan's territory in February 2019, but it left behind a state that respects international law and had the wherewithal to defend its territorial sovereignty. What image does India leave behind every skirmish? An Asian drama that could not sustain a fight beyond a 30-second click. India returns from every skirmish/standoff, with a wreck of its beaten army and failed military plan.
Ladakh is even more stressful — 20 coffins of its soldiers is a burden not easy to shoulder, at least not when riding on the weave of nationalism. India's belligerent regional policy has roots in its right-wing extremist narrative and an oversized military expenditure. The Bharatiya Janata Party's illusion of being a nation of great people, in this case, Hindus, has propelled India on the path to undo the colonial-era territorial decisions to achieve Akhand Bharat (undivided India). Had it not been for Pakistan's military strength, India's first choice would have been to unwind Partition. For all obvious reasons, Kashmir became the starting point. Under the Jammu and Kashmir Reorganization Act, Ladakh and Jammu and Kashmir were reduced to two separate Union Territories.
The new arrangement ended the autonomous status of Kashmir and threw its governing power in the hands of the central government in Delhi. It was also a message to both Pakistan and China that their claim to Kashmir was over and that while China had to accept the status quo on the Ladakh-China border, Pakistan would have to contend with its part of Kashmir. Both China and Pakistan raised the issue at the United Nations Security Council and condemned India for making a unilateral decision about a disputed territory. Hua Chunying, a spokesman for China's foreign affairs ministry, described Mr Modi's move as undermining China's territorial sovereignty and warned, "Such practice is unacceptable and will not come into force."
Experts believe that India's enhanced military power may also have motivated India to take such a brazen move. According to the Stockholm International Peace Research Institute's military expenditure database, India spent $71 billion in its military in 2019. India did not stop at that. Over the last year, especially since changes in Jammu and Kashmir's administrative status, India's engagement with Pakistan on the Line of Control has become extremely aggressive. India is continuously shelling villages along the Pakistani side of LoC, killing innocent Kashmiris. As for its conduct towards China, other than building infrastructure along the Line of Actual Control in Ladakh, India's cartography department published new maps showing Aksai Chin within the boundary of Ladakh.
Given the geostrategic importance of Aksai Chin, these developments were not welcomed in Beijing. Aksai Chin links Xinjiang with Tibet, and China's National Highway 219 also passes through this passage. According to P Stobdan, former ambassador to Kyrgyzstan, who specialises in trans-Himalayan studies, "There appears to have been a strategic shift in Chinese thinking after India abrogated Article 370 last year and created the Union Territories of Jammu and Kashmir and Ladakh. India has always claimed Aksai Chin as part of its territory, but the issue appears to have been re-interpreted in China after the special status of J&K was revoked."
Eventually, when the Chinese military responded to India's intervention it seized about 40 square miles of Indian territory, including an area known as the Galwan River Valley, after inflicting heavy casualties on India. Since the Galwan incident, India has significantly reduced its power posturing and has agreed with China to "cool down" tensions on the ground "as soon as possible". All these territorial reformations were not without the geopolitical veneer, though. India has been uncomfortable with China's expansion into the region through its Belt and Road Initiative, especially the China-Pakistan Economic Corridor (CPEC), which will traverse Kashmir at Ladakh and Gilgit-Baltistan.
Speaking during the Raisina Dialogue 2020 in January, Indian Naval Chief Admiral Karambir Singh claimed that CPEC violates India's sovereignty. India feared that once operationalized, CPEC could bring the Kashmir dispute in the international spotlight. Now that China has disassembled Ladakh, what lesson has it left India with? Lesson one: India should reset its relations with its neighbours. Lesson two: India's negative political energy directed either towards China or Pakistan has been a costly venture. Lesson three: India is clinging to a false sense of stability and security. For any effective learning, however, India would have to make its regional foreign policy less belligerent and more consolatory. This change will automatically take care of India's confused perception of its global position and might calm down the situation at home.
by Durdana Najam