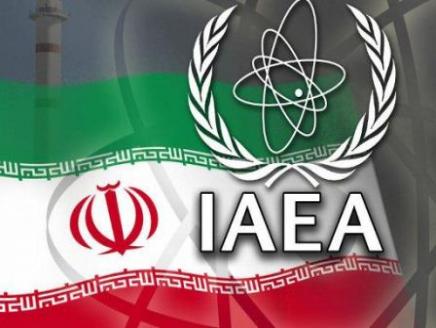 Local Editor
The UN atomic watchdog said that Iran is still sticking the July 2015 landmark nuclear deal with major powers.
The International Atomic Energy Agency's second quarterly assessment since the accord came into force on January 16 showed that Iran was meeting its main commitments. The report showed that Iran "has not pursued the construction of the existing Arak heavy water research reactor" and has "not enriched uranium" above low levels.
Iran's stockpile of low-enriched uranium, material which can be used for peaceful purposes but when further processed for a nuclear weapon, has not risen about the agreed level of 300 kilos (660 pounds).
The level of so-called heavy water has not exceeded the permitted level of 130 tons, as it did briefly during the previous reporting period. Verification by the IAEA has continued as agreed.
The IAEA added that "all stored centrifuges and associated infrastructure have remained in storage under continuous Agency monitoring" and no enriched uranium has been accumulated through research and development activities.
The steps taken by Iran under the 2015 deal extend to at least a year the length of time Tehran would need to make one nuclear bomb's worth of fissile material — up from a few months before the accord.
They included slashing by two-thirds its uranium centrifuges, cutting its stockpile of uranium — several tons before the deal, enough for several bombs — and removing the core of the Arak reactor which could have given Iran weapons-grade plutonium.
Iran and the five permanent members of the UN Security Council – the United States, France, Britain, China and Russia – plus Germany signed an agreement on the Iranian nuclear program known as the JCPOA in Vienna on July 14, 2015 following two and a half years of intensive talks.
Under the deal, which took effect in January, all nuclear-related sanctions imposed on Iran by the European Union, the UN Security Council and the US would be lifted. Iran has, in return, put some limitations on its nuclear activities.
Source: Al-Manar