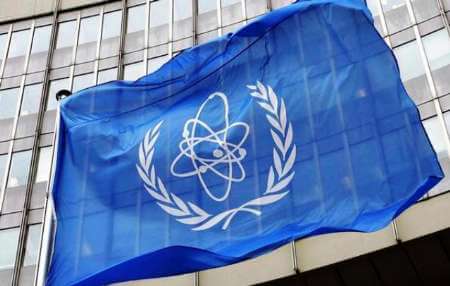 Irna — The International Atomic Energy Agency (Iaea) verified that Iran has fulfilled all its commitments regarding its nuclear program.
The IAEA in its most recent updated report on Iran's nuclear program reiterated that Tehran has maintained its level of uranium enrichment, nuclear research and development and other activity in line with its declarations to the UN nuclear monitoring body.
The report also covers activities by Iran before the country reached a comprehensive breakthrough agreement in nuclear talks with the Group 5+1 countries (the US, Britain, France, China and Russia plus Germany) in Vienna on July 14.
Under the agreement, Iran has agreed to some restrictions in its nuclear program primarily in return for the removal of sanctions against it. The updated Iaea report said, however, that the Iaea has still some reservations about Parchin, a military site located to the southeast of Tehran.
'Since (our) previous report (in May), at a particular location at the Parchin site, the agency has continued to observe, through satellite imagery, the presence of vehicles, equipment, and probable construction materials. In addition, a small extension to an existing building appears to have been constructed,' the report said.
But Iran has repeatedly denied any nuclear activity at Parchin, noting that 'road construction' activities have been done at the site. The Iaea report covers Iran's nuclear program in the lead-up to the historic pact on July 14 and its first steps toward implementing that agreement.
In a statement released in New York on August 6, Iran's Permanent Mission to the UN said, 'Parchin military site is a vast area which includes various military, industrial, administrative and residential divisions, and thus construction operations are naturally and frequently conducted there.'
On July 14, Iran and the Iaea signed a roadmap for "the clarification of past and present issues" regarding Iran's nuclear program in Vienna. Iran provided some additional information on Parchin by August 15, further proving that it was complying with the mutual agreement with the UN atomic body.
IAEA Director General Yukiya Amano also confirmed Tuesday that Iran has delivered on its promises for sending information to the agency about the country's nuclear activities.