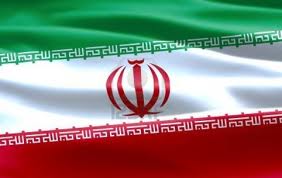 Iran's ambassador to Lebanon Ghazanfar Roknabadi stressed Monday that "Iran will keep always to be the strategic depth of the proud people, especially in Lebanon, Syria and Palestine, against the Zionist occupation and the Takfiri terrorism."
Turning to the recent suicide bombings outside the Iranian Embassy in Beirut, Roknabadi praised the work of Lebanese security agencies and said the probe of the deadly attack had seen progress.
"Important results have been produced within a month of the attack and the [apprehension] of [Jamal] Daftardar and [Omar] Atrash," he said, referring to two individuals in the custody of authorities.
Daftardar, a commander of the Al-Qaeda-affiliated group that claimed responsibility for the Nov. 19 attack on the embassy, was apprehended by the Lebanese Army in mid-January. Atrash, a Takfiri preacher, was arrested and charged last week over a spate of bombings in Lebanon and attacks against the Army.
Roknabadi said Lebanon's state security agencies, including Army Intelligence, the Internal Security Forces and the police's Information Branch, had all contributed positively in the probe of the Embassy attack that killed 30 people, including an Iranian diplomat.
He said Iran was also involved in the probe and was waiting for the final results of the investigation.
The Iranian diplomat also voiced optimism on the formation of an all-embracing government but warned that a failure to do so could jeopardize the upcoming presidential election.
Roknabadi, during a Monday gathering with journalists on the eve of the 35th anniversary of the Islamic Revolution, also predicted a rapprochement in the near future between the Islamic Republic and its regional rival Saudi Arabia.
The Iranian envoy also said recent measures by Saudi Arabia suggested a change in Riyadh's foreign policy and he predicted a rapprochement was close at hand between Tehran and the Arab kingdom.
"[We are seeing a] start of change in Saudi Arabia's foreign policy," Roknabadi said, citing King Abdullah recent decree punishing Saudi citizens who fight in conflicts outside the kingdom.
"Iran is keen on the best of ties with the world, neighboring states, particularly Saudi Arabia," Roknabadi said.
"Reaching the state of a Saudi-Iranian rapprochement will not take long," he said. "God willing, we will reach that stage soon."
"We insist on strengthening our ties with Saudi Arabia," he added.
Source: Al Manar