Rassegna Esteri
16k Palestinian women detained by brutal zionist regime since 1967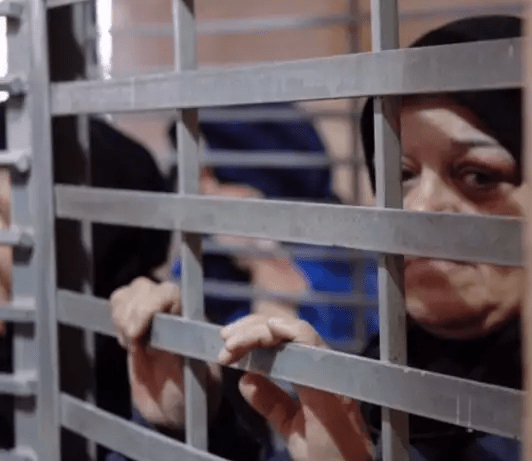 Islamic invitation turkey – Zionist regime has arrested more than 16,000 Palestinian women since 1967, with various rights organizations raising the alarm about the inhumane conditions of female prisoners in the occupying regime's jails.
The Palestinian NGO also pointed to 32 Palestinian women currently languishing in the Israeli occupation prisons of Damon and Hasharon.
"The walls are very cold, the majority of the rooms poorly ventilated, humid, and infested with insects," said Nisreen Abu Kmail, a former prisoner in Damon. "The building is old, many of the doors are rusty from the humidity. There are no chairs in the rooms, and the prison administration prevents the women from covering the floor with blankets."
The former Palestinian prisoner told Addameer that the beds were bunk beds and sometimes women fell from them, sustaining fractures or broken bones that went ignored or under-treated.
Nisreen stressed that she had endured "a living hell" inside Damon. The report also cited the case of a severely burnt Palestinian mother, Israa Jabbis.
Israeli forces accused Israa of a 'murder attempt'. No evidence was presented, though. She needs emergency medical care as she suffers second to third-degree burns on 60 percent of her body. Eight of her fingers melted from the burns.
Despite her medical condition and suffering, the prison staff do not provide the necessary medical care to treat her trauma and she is deliberately left to suffer medical neglect.
In 2017 an Israeli court sentenced Israa to eleven years in prison for literally doing nothing. The report added that ten other Palestinian mothers who gave birth to their babies while detained are also bearing extreme hardships in the Damon prison.
Being deprived of family visits, not being allowed to be with their spouses while giving birth and being separated from their infants after birth are among the challenges the Palestinian mothers face in Israeli prisons.
More than 7,000 Palestinian prisoners are currently held in about 17 Israeli jails. Hundreds of detainees, including women and minors, are being held under administrative detention. Rights groups describe Israel's use of the detention system as a "bankrupt tactic" and have long called on Israel to end its use.
Under administrative detention, Israel keeps Palestinians without charge for up to six months, a period that can be extended an infinite number of times. Women and minors are also among those detainees.
The detention takes place on orders from a military commander and on the basis of what the Israeli regime describes as 'secret' evidence. Some prisoners have been held in administrative detention for up to 11 years.
Palestinians and human rights groups say "administrative detention" violates the right to due process since the evidence is withheld from prisoners while they are held for lengthy periods without being charged, tried, or convicted.
The prisoners have also been subjected to systematic torture, harassment, and repression all through the years of Israel's occupation of the Palestinian territories.
Palestinian detainees have continuously resorted to open-ended hunger strikes to express their outrage. The Palestinian resistance groups and several political factions have warned Israel against causing harm and endangering the lives of prisoners.