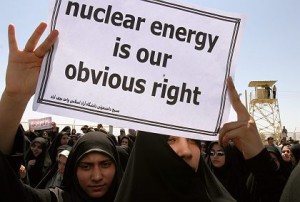 IRNA – After 22 months of intensive talks, Iran and G5+1 on Tuesday signed the Comprehensive Joint Plan of Action to remove all misunderstandings on Iran's peaceful nuclear program and simultaneous termination of unfair economic sanctions on Iran.
The agreement has fully observed the instructions and redlines drawn up by the Islamic Republic of Iran leading to the following achievements in the field of nuclear activities and termination of all types of sanctions.
The following is a summary of the provisions of the Comprehensive Joint Plan of Action signed between Iran and G5+1 inked on Tuesday, July 14, 2015.
The CJPOA reads that:
-) World powers have recognized Iran's peaceful nuclear program and are to respect the nuclear rights of Iranian nation within international conventions.
-) Vital facts on Iran's peaceful nuclear programs had been ignored in an unfair manner to depict the program as a threat to the international peace and security but it has now turned into a theme for broadening international cooperation with other countries within international standards.
-) The Islamic Republic of Iran is to be recognized as a nuclear technology power authorized to have peaceful nuclear programs such as complete nuclear fuel cycle and enrichment to be identified by the United Nations.
-) All unfair sanctions imposed by the UN Security Council including economic and financial sanctions on Iran are to be lifted as per the agreement and through issuance of a new resolution by the United Nations Security Council.
-) All nuclear installations and sites are to continue their work contrary to the early demands of the other party, none of them will be dismantled.
-) The policy on preventing enrichment uranium is now failed and Iran will go ahead with its enrichment program.
-) Iran's nuclear infrastructure will remain intact, no centrifuges will be dismantled and research and development on key and advanced centrifuges such as IR-4, IR-5, IR-6, IR-8 will continue.
-) Arak Heavy Water Reactor will continue its work and remain intact, to be modernized, and equipped with latest technology, new laboratories and new installations and through cooperation with the owners of most sophisticated and most secure technologies in the world, early demands for dismantling or changing it to a light water reactor is void.
-) Iran to enter into the world market as the producer of nuclear-related products mainly two strategic products named 'enriched uranium and heavy water and all sanctions and restrictions imposed on imports and exports of nuclear materials which in some cases took about 35 years will be ineffective.
-) All economic, financial sanctions in banking, finance, oil, gas, petrochemical, commerce, insurance and transportations leveled by the European Union and the US under the pretext to Iran's nuclear program, will be lifted on early stages of the agreement.
-) Obligations on banning Iran's activities in missile sector such as ballistic missiles will change to limits on missiles designed for nuclear weapons that the Islamic Republic of Iran has never wanted or will never want in the future.
-) Iran's Arms embargo to be lifted or to be replaced with some restrictions in a way grounds for imports or exports of defense related items to be possible per case. These restrictions will be completely removed after five years.
-) Ban on procurement of sensitive dual-purpose items to be lifted and Iran's requirements to be facilitated and removed through referral to Iran-G5+1 Joint Commission.
-) Ban on Iranian students studying in nuclear-related fields will be fully removed.