Rassegna Esteri
US prepared to supply more-powerful weapons to rebels fighting against Syrian government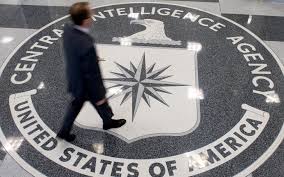 AhlulBayt News Agency – The United States and its regional allies have prepared plans to supply more-powerful weapons to militants fighting the Syrian government, amid concerns that a landmark ceasefire is threatening to fall apart.
US officials said the so-called Plan B is aimed at providing vetted "moderate" militant units with weapons system that would enable them to launch attacks against Syrian government aircraft and artillery positions, the Wall Street Journal reported on Tuesday.
US-backed militants carried out a series of attacks in central and southern Syria on Monday even as the Damascus government was observing a ceasefire and holding talks with opposition groups to end the years-long conflict.
A ceasefire brokered by the US and Russia went into effect on February 27 across Syria. The truce agreement does not apply to Daesh and al-Qaeda-affiliated al-Nusra Front. A new round of discussions is to resume between the two sides in Geneva this week.
Concern has been growing that the recent uptick in violence is putting intense strain on the fragile truce.
US Secretary of State John Kerry floated the idea of a "Plan B" for the first time late in February, stressing that partitioning of Syria was on the table if the ceasefire collapsed.
The preparations for the "Plan B" were discussed at a secret gathering of intelligence chiefs in the Middle East before the ceasefire went into effect and in exchanges between intelligence services, the Journal said.
During those sessions, the CIA gave assurances to allies that they would be given approval to expand arms shipments to Syria's "moderate" militants.
Coalition members reportedly agreed to the outlines of the plan, but the White House must approve the list of proposed weapons systems before they can be sent to Syria. "The agreement is to up the ante, if needed," a senior US official said.
The plan for introducing more sophisticated weapons into the Syrian battlefield is perceived as being part of a broader behind-the-scenes effort by the US to counter its adversaries in the conflict.
US officials have privately warned their Russian counterparts that the armed opposition will persist in Syria and that a return to full-scale fighting could put further strain on Russian pilots there, according to the Journal.
In addition, Pentagon officials said in recent weeks that the White House was looking to "greatly increase" the number of special forces deployed in Syria. The US military also said that it had resumed training new units of militants operating in the country.
The discussions for a possible escalation of the proxy war in Syria have been fueled to a large extent by a relatively successful Russian campaign in the country.