Rassegna Esteri
US Flies B-52 Bombers over S. Korea, North Shows Washington under Attack Video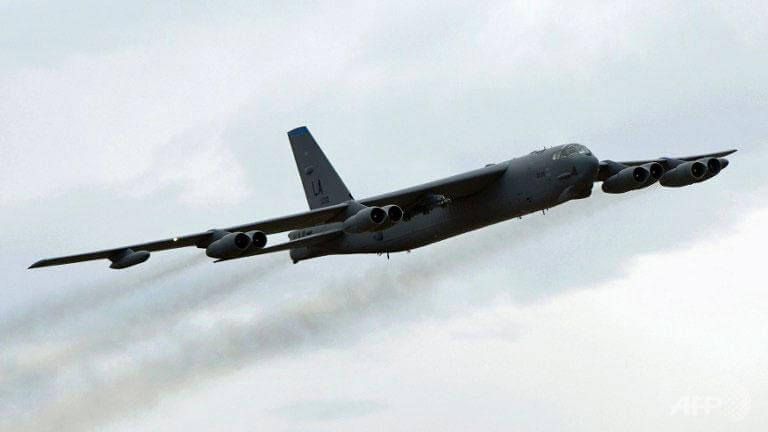 The United States said it was flying training missions of nuclear-capable B-52 bombers over South Korea, in a clear signal to North Korea at a time of escalating military tensions.
The flights – part of annual joint South Korea-US military exercises – should be seen as underscoring US commitment and capacity to defend Seoul against an attack from the North, AFP quoted Pentagon spokesman George Little as saying.
Little said a B-52 from Andersen Air Force base in Guam, flew over South Korea on March 8 as part of a military exercise dubbed "Foal Eagle".
"The B-52 Stratofortress can perform a variety of missions including carrying precision-guided conventional or nuclear ordnance," he said Monday.
B-52s have taken part in annual exercises before, but Little said the Pentagon wanted to underline their use this time given the current, heightened tensions, and he added that further B-52 flights would be carried out.
"We're drawing attention to the fact that we have extended deterrence capabilities that we believe are important to demonstrate in the wake of recent North Korean rhetoric", he said.
The message was echoed in Seoul on Monday by visiting Deputy Defense Secretary Ashton Carter, who promised to provide South Korea with every available military resource "offered by the US nuclear umbrella".
North Korea Produces Video Showing Washington under Attack
For its part, North Korea had produced another video showing the United States under attack, this time with the White House and the US Capitol literally in the crosshairs.
The four-minute video titled "Firestorms will rain on the Headquarters of War" was posted Monday on the YouTube channel of the North's official website, Uriminzokkiri.
The first two minutes used still photos of US fighter jets, B-52 bombers and aircraft carriers to portray the United States as bullying nuclear power intent on bending Pyongyang to its will.
Source: AFP