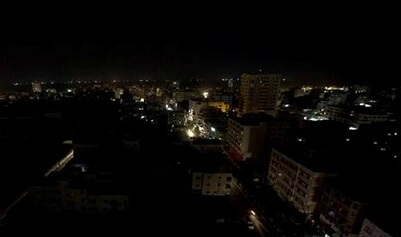 UN officials have said humanitarian situation in the besieged Gaza Strip has deteriorated even after a truce that ended Israeli attacks on the Palestinian enclave.
"After 12 months the initial hopes for a significant improvement on the ground have not been realized," James Rawley, the United Nations' humanitarian coordinator for the Palestinian territories, said on Thursday.
"In fact I am sorry to report that situation for Gaza's 1.7 million people is worse than it was before the hostilities a year ago" between November 14 and 21, he said.
Speaking at a news conference marking the anniversary, Rawley said the fuel and energy crisis was a primary cause of the situation.
Robert Turner, head of the UN agency for Palestinian refugees, noted the impact of the demolition of tunnels under the border since Egypt's army ousted president Mohamed Morsi on July 3.
"The closures of the tunnels has led to a near total collapse of private sector constructions, as it compounded the constraints due to the pre-exiting ban on construction materials from Israel for the private sector," said the UNRWA chief.
The two officials deplored Israel's decision to ban the import of building materials — including to international agencies — from October 13.
Oxfam said Gazans were still "trapped under the Israeli blockade and largely cut off from the outside world" despite the ceasefire meant to allow the movement of people and goods in and out of the enclave.
"Exports allowed out of Gaza have dropped by half since 2012 and Palestinian fishermen and farmers continue to be prevented from accessing the most productive areas," the British charity said in a statement.
Israel first imposed its land, sea and air blockade on Gaza in 2006. It was further tightened in mid-2007 when the Hamas movement took control of Gaza.
Israel eased the blockade slightly following an international outcry after its botched raid on a Turkish Gaza-bound flotilla in 2010 to allow food and building materials for internationally funded projects.
– See more at: http://en.alalam.ir/news/1536778#sthash.MFNjwiIH.dpuf