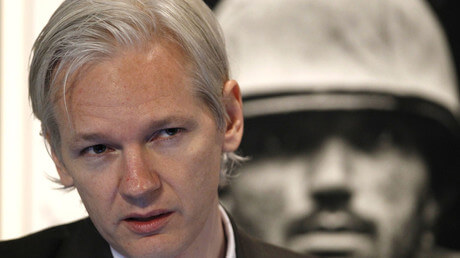 Local Editor
A UN panel ruled Friday that Julian Assange had been "arbitrarily detained" by Sweden and Britain, stoking the hopes of the Wikileaks founder that he could walk free after almost four years in Ecuador's London embassy.
The panel added that Assange should be able to claim compensation from Britain and Sweden over his time in the embassy, where he sought refuge and has lived since with no access to outdoor space and little sunlight.
The 44-year-old Australian hopes that the panel's ruling, although non-binding, will put pressure on British and Swedish authorities to drop attempts to arrest him.
In a statement, the panel said it adopted an opinion "in which it considered that Assange was arbitrarily detained by the Governments of Sweden and the United Kingdom of Great Britain and Northern Ireland."
Earlier in a statement Thursday, Assange promised to "exit the embassy at noon on Friday to accept arrest by British police" if the panel ruled against him.
Wikileaks' activities, including the release of 500,000 secret military files on the wars in Afghanistan and Iraq and 250,000 diplomatic cables, have infuriated the US. The main source of the leaks, US Army soldier Chelsea Manning, was sentenced to 35 years in prison for breaches of the Espionage Act.
The decision by the UN panel followed a complaint by WikiLeaks against Sweden and Britain in September 2014 in which they claimed Assange's confinement in the embassy was unlawful and that he was a "political refugee."
For its part, the British government denied that Assange was ever arbitrarily detained and said he was rather "voluntarily avoiding lawful arrest."
Source: Al-Ahed news