Rassegna Esteri
Tens of ISIL militants surrender themselves to Iraqi forces in Fallujah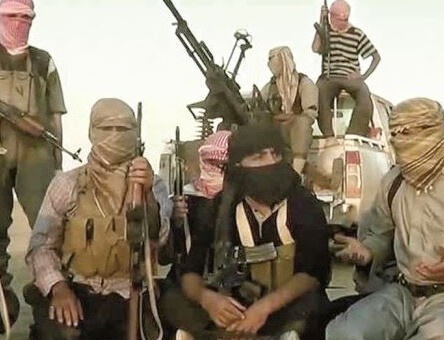 Tens of ISIL terrorists have made contact with Iraqi officials that they want to lay down arms and surrender to Iraqi forces in Fallujah after the army besieged the city.
"Over 150 ISIL militants have declared that if the Iraqi troops enter the city they will surrender without any resistance," al-Soumeriya news website quoted Iraqi Federal Police Commander Ra'ed Judat as saying on Friday.
On Wednesday, 35 members of the ISIL terrorist group surrendered to the Iraqi forces in the Western parts of Ramadi, Anbar province.
Commander of the third battalion of the Iraqi popular forces Mahmoud Marzi was quoted as saying by Soumeriya news that all the terrorists are from al-Karamah town who joined the ISIL in 2014.
On Tuesday, the Iraqi army, backed by volunteer forces, launched an operation to liberate the strategic city of Fallujah from the control of the ISIL terrorists.
Iraqi officials said the offensive to retake the troubled city, located roughly 69 kilometers (43 miles) West of the capital, Baghdad, began on Monday night, and that government troopers together with volunteer fighters have now reached the gates of Fallujah.
The authorities said that Iraqi forces are now in full control of the Western, Southern and Eastern areas leading to the city.
Fallujah lies between Baghdad and Anbar's provincial capital of Ramadi, which is under ISIL control. The city's liberation will choke off the militants' supply lines.
The ISIL Takfiri terrorists currently control shrinking swathes of Syria and Iraq. They have threatened all communities, including Shiites, Sunnis, Kurds, Christians, Ezadi Kurds and others, as they continue their atrocities in Iraq.
Senior Iraqi officials have blamed Saudi Arabia, Qatar, and some Persian Gulf Arab states for the growing terrorism in their country.
The ISIL has links with Saudi intelligence and is believed to be indirectly supported by the Israeli regime.
Source: al-Alam