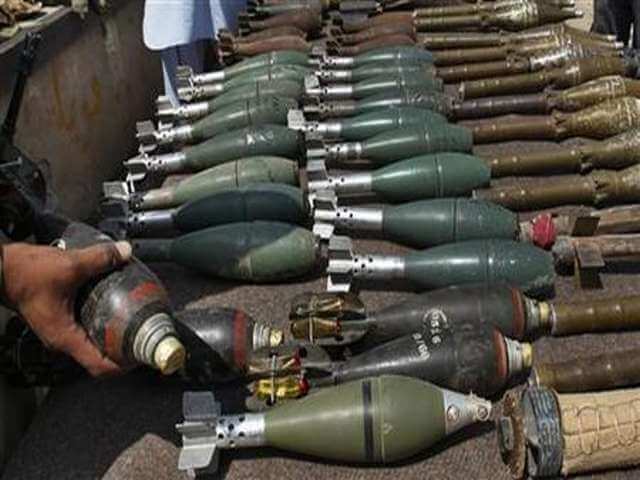 Syrian forces on Tuesday confiscated large amounts of weapons and ammunition that were being transported from the Badiya area to al-Nusra Front terrorists in al-Qalamoun al-Gharbi area in Damascus Countryside.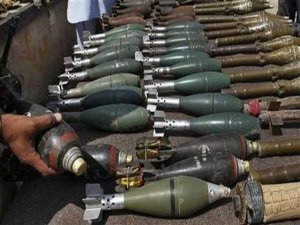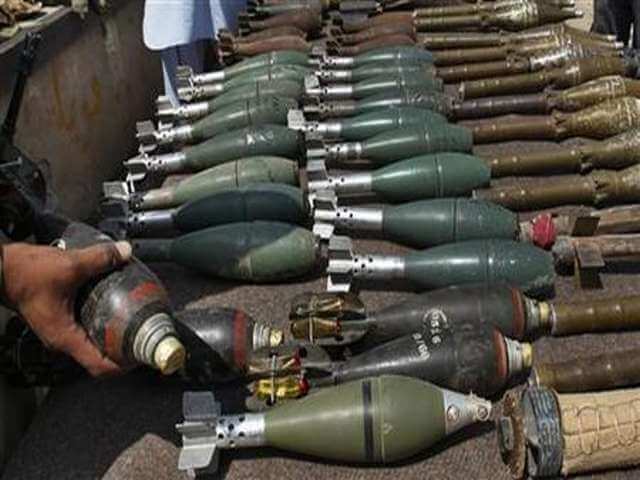 Sources say counterterrorism unit from the military intelligence ambushed a truck loaded with large amounts of western-made weapons and ammunition.
The confiscated weapons included tens of thousands of rounds of various ammo types, French-made anti-armor rockets (C57), and US-made CG artillery pieces, in addition to various western machineguns and sniper rifles, a number of binoculars, RPG launchers, and grenades.
Military sources say that the confiscation of such a large amount of Western-made weapons confirm that the states fostering terrorism are still supporting the terrorist organizations in clear violation of international laws and relevant resolutions.
Syrian forces Tuesday clashed with ISIS terrorists in the southern axes of Deir Ezzor city and the surroundings of the Airport, inflicting heavy losses in personnel and equipment upon them.
Syrian Forces Destroy ISIS Training Camp in Deir Ezzor
Elsewhere, the Syrian Air Force also carried out intensive airstrikes during the past 24 hours targeting ISIS positions and movements in the Kanamat neighborhood, the Panorama area, and Ma'adan Atiq in the western countryside of Deir Ezzor.
As a result of the airstrikes, an ISIS training camp was destroyed and a number of terrorists were killed, including one of their ringleaders Mohammad Sukker al-Khamis.
Meanwhile, local sources in the eastern countryside of the province said that a group of citizens destroyed three ISIS cars and killed nine of its members using an IED on Hajin-al-Bka'an crossings.
The sources added that Saudi terrorist "Jahiman Abu Hamzeh" who was one of the ISIS "emirs" responsible for armament in the Deir Ezzor Airport area was identified among the dead.
Deir Ezzor is the largest city in eastern Syria and after Raqqa, it is considered the other major stronghold of ISIS terrorist group in the country.
The conflict in Syria started in March 2011, with the government of President Bashar al-Assad blaming some Western states and their regional allies of backing Takfiri terrorists wreaking havoc in the country.
Source: Alwaght