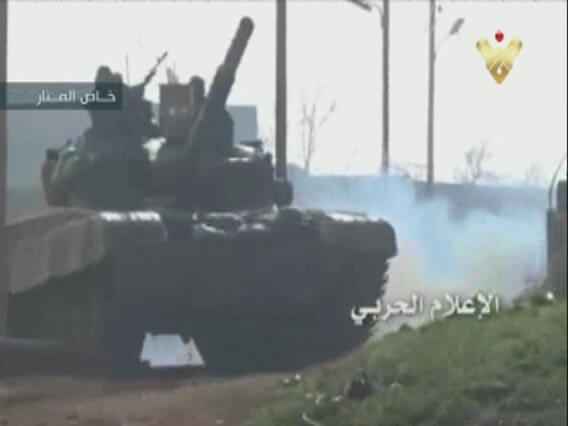 Syrian Army units established control over the strategic hill of Barlahin in the eastern countryside of Aleppo after eliminating the remaining ISIL gatherings there, a source on the ground announced on Sunday.
Earlier, the army's air force destroyed in air strikes a command center for ISIL terrorists in Rasm al-Alam and al-Seen villages in the eastern countryside of Aleppo province, according to a military source.
The airstrikes, fired Saturday night, resulted also in destroying ISIL vehicles equipped with machineguns in the two villages.
Army units destroyed positions of ISIL terrorists and vehicles equipped with machine guns in al-Teibeh and Jub al-Safa villages in the eastern countryside of Aleppo while other units inflicted heavy losses in personnel and munitions in Manbej city 80 kilometers to the North East of Aleppo.
Hama/Idleb
Army units targeted gatherings of terrorist organizations in the northwestern countryside of Hama province, destroying a position and a vehicle for the so-called "Ajnad al-Sham Islamic Union" terrorist group in Kafr Zita, sources on the ground told SANA on Sunday.
A gathering of terrorists from the so-called "Al-Izza Gathering" terrorist group was targeted in al-Zakat village.
Seven vehicles, most of which equipped with machineguns, belonging to "Jaish al-Fatah" terrorist organizations were destroyed and numbers of terrorists were killed in army operations against their gatherings and movements in the villages and towns of al-Qarqour, al-Ziyara, Tal Waset and al-Mansoura.
In the countryside of the neighboring Idleb province, an ammunition depot was destroyed and 9 terrorists were killed as the army targeted their gatherings in al-Tih village, 13 km southeast of Maaret al-Nouman, while an armored vehicle with terrorists onboard was hit in Kfarrouma village.
An army unit destroyed a position for al-Nusra terrorists in al-Hbeit village and killed five terrorists from the so-called "Jund al-Aqsa" terrorist group in al-Tamanaa village in Khan Sheikhoun area.
Damascus
In Damascus countryside, the Syrian army and allies controlled the area between Maadamiya and Dariya in western Gouta, inflicting heavy losses upon the terrorist groups.
Source: Al-Manar