Rassegna Esteri
Sources: Coalition Death Toll from 'Toshka Operation' Ups to 300 – Video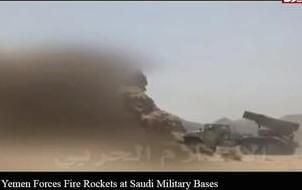 Based on special information, Yemeni military sources confirmed that the death toll from Safer coalition military camp in Ma'rib province reached 300 soldiers and officers of Saudi, Emirati, Bahraini and other nationalities, the Lebanese National News Agency reported Sunday.
The Yemeni army and Popular Committees forces launched on Friday a missile attack by firing Toshka rocket at a coalition military base in the province of Ma'rib.
The sources said that such a huge death toll was caused by the explosion of the 500-kg Toshka ballistic missile spearhead over the camp directly during the morning assembly.
An ammunition warehouse in the area also exploded, as well as mortars and Apache helicopters missiles.
The military sources indicated that while he was admitting the killing of 10 Saudi soldiers in Safer camp, the Saudi military spokesman Ahmad Asiri talked on Saturday about a large number of wounded personnel, saying that some of them are in critical condition while the others were taken to Saudi Arabia for treatment.
He moreover noted that some of the wounded soldiers were left in Ma'rib, which confirms that the aggression leadership is still not revealing the true number of dead personnel.
Video: http://en.abna24.com/service/video/archive/2015/09/03/708964/story.html
Source: Al-Manar