Rassegna Esteri
Saudi Arabia Normalizing Ties with "Israeli": Turki al-Faisal Meets Yair Lapid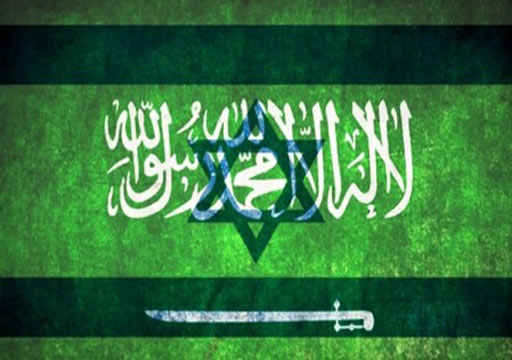 The "Israeli" regime is supposedly an enemy to Arab countries namely the Kingdom of Saudi Arabia that had long supported Palestinian rights to sovereignty and called for the withdrawal from the besieged West Bank and other territory occupied by "Israel" since 1967.
The Saudi Kingdom in addition to various Arab states broke diplomatic relations with and suspended aid to Egypt in response to the latter's "betrayal" of the Arab countries and signing peace with "Israel".
However, not everything you see is what you get… Behind-the-scene diplomatic and intelligence cooperation between Riyadh and Tel Aviv had surfaced recently evidently on matters regarding Iran.
In a meeting at the Washington office of the Council on Foreign Relations, Anwar Eshki, a retired major general in the Saudi armed forces and Dore Gold, a former "Israeli" ambassador close to Prime Minister Benjamin Netanyahu, discussed "their common interests in opposing Iran".
The "Times" reported that Saudi Arabia had tested the ability to stand down their air defenses to allow an "Israeli" strike on Iran to pass through their airspace.
Furthermore, Prince Turki al-Faisal, the eighth son of King Faisal, appeared in a televised interview with "Israeli" media. He told Haaretz that if Netanyahu was a far-sighted leader, he would negotiate on the basis of the so-called Arab Peace initiative.
If Benjamin Netanyahu "was more of a far-sighted leader, he would break the logjam and negotiate on the basis of the Arab Peace Initiative," said Saudi Prince Turki al-Faisal bin Saud. In a special interview with Haaretz, to be broadcast during the upcoming Second Haaretz "Peace" Conference on November 12 in Tel Aviv, Turki said that such a move would "remove the doubts and suspicions on the Arab side."
In advance of his meeting with Yesh Atid leader Yair Lapid in New York on Wednesday, the prince said that one could not depend on Netanyahu to make such a move "but he is the "Israeli" prime minister. If the "Israeli" people were to choose someone else who is more willing to engage, that would be a welcome development."
"It's a matter of political will," Prince Turki said. "It used to be the Arabs who said no, and they galvanized popular support for that claim. Unfortunately, it is now "Israel" who is saying no."
He added "It's obvious that that the United States won't push "Israel", but there's nobody else who can. President Obama was all gung-ho when he began his administration but then he backed down. It was very disappointing."
Prince Turki, who has met in public with several "Israelis" in recent years, including former Intelligence chief Amos Yadlin, penned a special article for Haaretz's so-called "Israel" Peace Conference last year. This is his first televised interview with "Israeli" media, filmed in his New York hotel this week.
Prince Turki said that the so-called Arab Peace Initiative, which was first proposed by his uncle King Abdallah when he was Crown Prince and was subsequently ratified in two Arab summits, in 2002 and 2007, "lays the foundations" upon which peace can be negotiated.
Accordingly, the Saudi Prince asserted that Saudi-American relations had improved in recent years after the "rough patch" they underwent in the wake of the so-called 2011 Arab Spring.
Source: Al-Ahed news