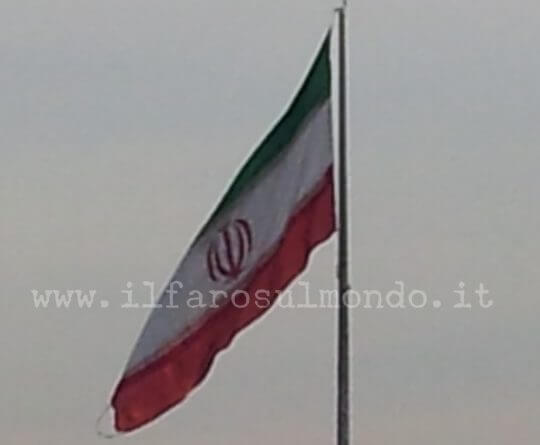 Tehran Times – Russia builds relations with Tehran on the basis of national interests, the official representative of the Russian Foreign Ministry Maria Zakharova told reporters on Thursday. "We have repeatedly talked about the fact that the relationships with our partners on the international arena are of self-sufficient value to us. We develop relations with countries not because someone likes or dislikes it. We proceed from our national interests, from the history of our mutual relationships with other nations." She replied to a question regarding the relations between Moscow and Tehran in the light of the recent statements made by U.S. President Donald Trump about Iran, RIA Novosti reported.
Earlier Trump had called Iran the "number one terrorist" state. He had also said he intended to set in motion new measures against Iran to prevent Tehran from acquiring what he called "nuclear weapons."
"And of course, first and foremost, starting from the interests of our people, so I think that we need to consider our bilateral relations with Iran not in the context of statements made by representatives of other countries, but in the context of those intrinsic values of the historical, cultural and humanitarian ties, which we have accumulated to date with Iran," Zakharova added.
Recently, Iran's Ambassador to Moscow Mehdi Sanai called the Iranian-Russian relations strategic, saying that the "continuous and wide development of Iranian-Russian relations has reached a qualitative and strategic stage".
"The current state of the relations between the two countries and the successes achieved at all levels were unprecedented in the history of our mutual relations," Sanai said. He further stated that bilateral ties are not limited to political and security considerations, but extend to include economy, culture, education and tourism.
In 2015, the nuclear deal, formally known as the Joint Comprehensive Plan of Action, was struck between Iran and six world powers that allowed Iran to pursue its nuclear program for domestic purposes.
During the nuclear negotiation process, Russia had identified the right of Iran to pursue peaceful use of nuclear program and sought to advance its nuclear cooperation as well as its defense cooperation with Iran.
In April 2016 Russia provided parts of the S-300 missile system to Tehran. Relations have strengthened also due to a growing mutual interest over the crisis in Syria, most importantly in the fight against ISIS.
Ali Larijani, the Iranian Parliament speaker, said in an interview with TASS last year that "Iran's orientation to the East, first of all Russia, is our strategic choice. So we will open a special "file" for Russia, for Russia's role in the economy and infrastructure of Iran". Larijani has long been an advocate of better relations with Russia.
Talking about economic cooperation with Russia, he added, "I would like to stress that in any industry Russia wants to invest in – oil, gas and so on – we will give it the priority. We consider Russia a reliable neighbor, and we can develop steady relations with it." Last August, Moscow also supported Iran's desire to become a full-fledged member of the Shanghai Cooperation Organization (SCO).
A Russian-Iranian bond for military cooperation is also rapidly forming, based on a meeting of interests between Russians competing with the West for strategic influence throughout the Middle East. During Syria's civil war, they have shared intelligence and coordinated military planning and Russia has supplied advanced surface-to-air missiles to Iran.
In the Syrian crisis, both Russia and Iran back the government of Bashar al-Assad, while the U.S. with Turkey and Saudi-Arabia support the opposition.