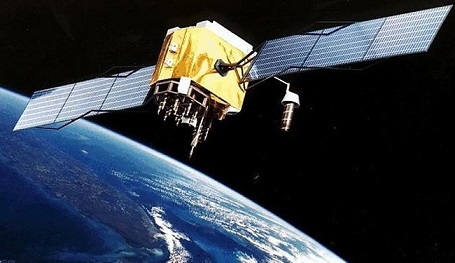 The Obama administration is temporarily waiving sanctions on Iran's state broadcasters, a senior Obama administration official says.
The move could be seen as a confidence-building measure as the US, Iran and five other world powers prepare to open talks this month on a final agreement on Iran's nuclear program, AP reported.
The official said on Thursday that the move comes after the US determined that "harmful satellite interference" was not currently emanating from Iran.
The US levied sanctions on Islamic Republic of Iran Broadcasting last year.
The official confirmed the waiver the same day the Treasury Department announced it was penalizing dozens of foreign companies and individuals for evading Iran sanctions.
The targets of the sanctions are located in Turkey, Spain, Germany, Georgia, Afghanistan, Iran, the United Arab Emirates and Liechtenstein. Treasury accused the entities and individuals of evading US sanctions against Iran.
The broadcasting 180-day broadcasting waiver will allow non-US companies to provide the Iranian broadcaster with satellite services without being exposed to American penalties, according to the official, who was not authorized to discuss the move publicly by name and thus spoke on condition of anonymity.
The waiver is separate from the $7 billion in international sanctions relief Iran secured as part of the six-month nuclear agreement it signed last year with the US, Britain, France, Germany, China and Russia. The parties are due to begin a new round of talks later this month, aimed at working out a final agreement to Iran's nuclear program.
– See more at: http://en.alalam.ir/news/1563270#sthash.UNLDVWJJ.dpuf