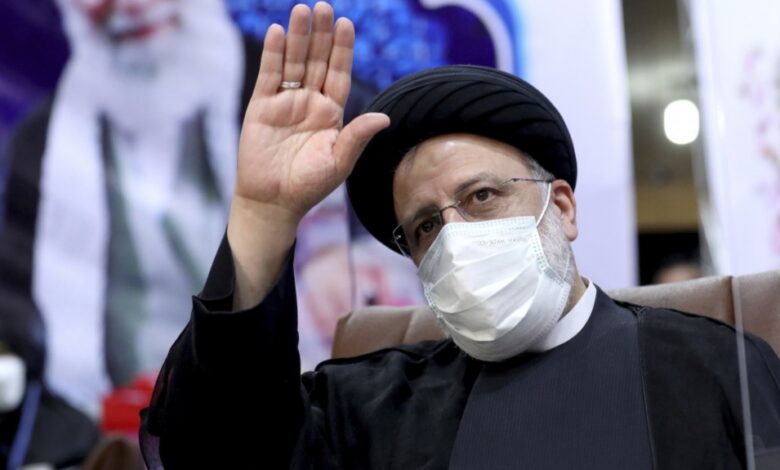 Kayhan – Dressed in a black turban and long religious coat, Ebrahim Raisi casts himself as an austere figure and an anti-corruption champion of the poor ahead of Iran's presidential election.
The 60-year-old cleric, widely seen as the favorite to win the June 18 poll, heads the judiciary and is a "hodjatoleslam", one rank below that of ayatollah in the Shia clerical hierarchy.
His campaign centers on a promise to "battle unrelentingly against poverty and corruption", AFP reported on Monday.
He operated on a similar platform for the 2017 election, when he won 38 percent of the vote, well short of the margin needed to prevent President Hassan Rouhani securing a second consecutive term.
Born in November 1960 in the holy city of Mashhad in northeastern Iran, the republic's second biggest urban centre, he rose to high office as a young man.
Raisi was named prosecutor-general of Karaj, which neighbors Tehran, in the wake of the 1979 Islamic Revolution.
Raisi has decades of judicial experience, serving as prosecutor-general of Tehran from 1989 to 1994, deputy chief of the Judicial Authority for a decade from 2004, and then national prosecutor-general in 2014.
In 2016, Leader of the Islamic Revolution Seyyed Ali Khamenei put Raisi in charge of the Astan Qods Razavi charitable foundation, which manages the Imam Reza shrine in Mashhad. Three years later, Ayatollah Khamenei appointed him head of the Judicial Authority.
Raisi studied theology and Islamic jurisprudence under Ayatollah Khamenei and, according to his official biography, he has been teaching at a seminary in Mashhad since 2018.

But he has received strong backing from the two main coalitions of principlist parties, and is the only runner able to count on broad support across what is a very diverse principlist scene.
He has also sought to extend a hand beyond his traditional support base,.Raisi has pledged to defend "freedom of expression", the "fundamental rights of all Iranian citizens" and "transparency".