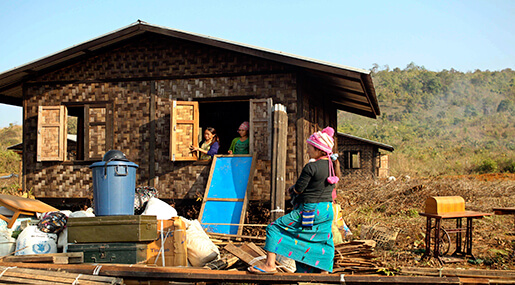 Local Editor
Myanmar's incoming government announced plans Thursday to create a ministry for ethnic affairs, marking the importance it places on relations with minorities in a country scarred by festering civil wars and sectarian tensions.
The move was contained within a wider civil service reform plan announced in parliament that aims to streamline the unwieldy junta-era bureaucracy, slashing the total number of ministries from 36 to 21.
Meanwhile, a new civilian leadership in the country, led by Aung San Suu Kyi and her presidential proxy Htin Kyaw, will take office at the end of the month.
The ministry plans will be debated by lawmakers on Friday, parliament speaker Mann Win Khaing Than said. They will be implemented after Htin Kyaw is sworn in on March 30.
Relatively, Suu Kyi's National League for Democracy [NLD] vowed to run a more inclusive administration open to Myanmar's ethnic minorities, many of whom chafed under military rule and launched frequent armed struggles seeking greater autonomy.
Meanwhile, the country is still burdened by the legacy of half a century of junta domination that plunged the nation into poverty and isolation.
The new government would face an obstacle course of challenges as it takes the reins of power, including ethnic conflicts, poverty and the residual power of the army.
Source: Al-Ahed news