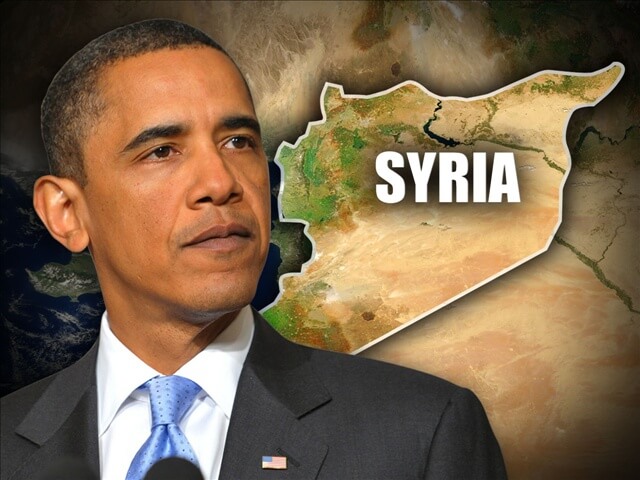 US republican senator John McCain says the federal government recommended arming ISIL Takfiri terrorist group which has been killing hundreds of people in Iraq and Syria.
Speaking in an interview with the American FOX news, McCain mentions a meeting the US President Barack Obama held with his national security team in which all members reportedly "recommended arming ISIS (ISIL)."
"Hillary Clinton has described already the meeting in the White House over two years ago… everyone in the national security team recommended arming ISIS and the President, by himself, turned it down," McCain said.
The comment follows a question from the interviewer regarding the arming of the so-called "Free Syrian Army," making McCain's statement appear to be a simple Freudian slip.
Despite McCain falsely claiming that the President declined to arm the group, the pairs' direct involvement in the rise of ISIL, a name simply referring to Al Qaeda in Iraq, is undeniable, the InfoWars writes in an article.
McCain has worked feverishly with the Obama administration for the last several years to arm radical Takfiris across the region in an admitted decades-long plan to overthrow the governments of several countries including Iraq, Libya and Syria.
As far back as March 2011, McCain was cheerleading the CIA's plans to provide support to the "Libyan rebels" even as Libyan rebel leader Abdel-Hakim al-Hasidi admitted to working with Al Qaeda. Only months later, those same "rebels" would place an Al Qaeda flag on top of the courthouse in Benghazi.
Just last year, McCain traveled to Syria to meet with senior members of the Asifat al-Shamal Brigade as well as the Free Syrian Army, two groups that have admittedly "pledged allegiance to Al Qaeda" as well. Widespread controversy was sparked after several of the men at the secret meeting were found to be radicals accused of recently kidnapping 11 Lebanese pilgrims.
Despite McCain and Obama's never-ending claims of only supporting "moderate rebels," Free Syrian Army commander Jamal Maarouf admitted in 2014 that his fighters regularly fight alongside Al Qaeda, the same Al Qaeda now "merging" with ISIL on the Syria-Iraq border.
Thousands of Takfiris were even trained by US instructors at a secret base in neighboring Jordan before fleeing to Iraq to join ISIL according to one Jordanian official. Similarly, a recent PBS News report featured Takfiris who admitted to being trained in Qatar by US forces.
The backlash against McCain's unfettered support of radical Takfiri terrorists came to a head in 2013 when a US Marine confronted McCain at a town hall meeting in Arizona and accused the senator of treason.
Only hours before McCain's statement on Fox News, retired United States Air Force Lieutenant General Thomas McInerney stated that "we helped build ISIS" during a similar interview with the network.
"We backed I believe in some cases, some of the wrong people and not in the right part of the Free Syrian Army and that's a little confusing to people, so I've always maintained… that we were backing the wrong types," McInerney said.
Now, with ISIL gaining ground and new fighters by the day, McCain and President Obama remain fixated on bombing Syria to allegedly stop the ISIL threat they helped create instead of the reported ISIL threat at the US-Mexico border.
– See more at: http://en.alalam.ir/news/1629252#sthash.CnEHXNx3.dpuf