Rassegna Esteri
Lebanon. Geagea: Christians must fight to topple Syrian gov't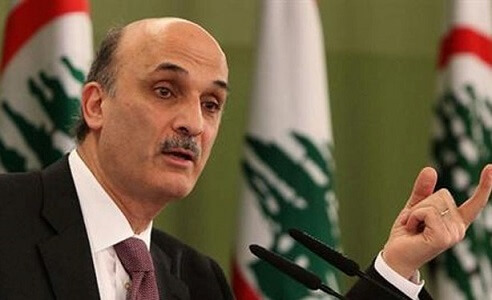 Lebanese Forces leader Samir Geagea has called on Christians in Syria to support militants against country's army despite killing of hundreds of them by the militant groups.
There is some chaos in the "Syrian revolution" he said, adding that this, however, did not mean the war which has been marked with extremist acts of violence wasn't "a democratic revolution for the sake of [achieving] a democratic state in Syria."
Geagea made the remarks during a conference titled "The Christians in Lebanon and the Middle East: Challenges and Prospects."
Some 1.8 million Christians reside in Syria, making up about 10 percent of the country's population.
The religious minority has been subjected to numerous attacks by extremist groups since the outbreak of violence in the country in March 2011.
Al-Qaeda-linked al-Nusra Front, the strongest militant group fighting at the side of Syrian opposition, has been carrying out deadly attacks on Christian towns such as Maloula, Sadad and Deir al-Attiya, located near capital Damascus, killing many people and destroying their churches.
The attacks resulted in more Christians siding with the army to defend their hometowns against the multinational militant groups fighting to topple the Syrian government.
Geagea, however, accused his Christian opponents in Lebanon of exploiting events in the Syrian town of Maaloula for the good of President Bashar Assad.
His comments come as Christians are still threatened by rebel groups targeting them, especially in towns near capital.
Head of the Lebanese orthodox council Robert Abiad spoke Friday with Russian Ambassador to Lebanon Alexander Zasipkin and said, "The Arab Syrian Republic is one of the countries targeted by fire, blood and destruction, and the Christians are paying the price without being involved or aligned with any part in the struggle," Abiad said.
Abiad said Russia – a major ally of the Syrian government– was the only country that defends peace and justice, especially when it comes to protecting the Christian faith.
The war in Syria started in March 2011, when pro-reform protests turned into a massive insurgency following the intervention of Western and regional states.
The unrest, which took in terrorist groups from across Europe, the Middle East and North Africa, has transpired as one of the bloodiest conflicts in recent history.
According to the United Nations, more than 120,000 people have been killed and millions displaced due to the turmoil that has gripped Syria for over two years.
– See more at: http://en.alalam.ir/news/1546715#sthash.22EjzD1g.dpuf