Rassegna Esteri
Israel's attack on Amnesty "part of an intimidation policy"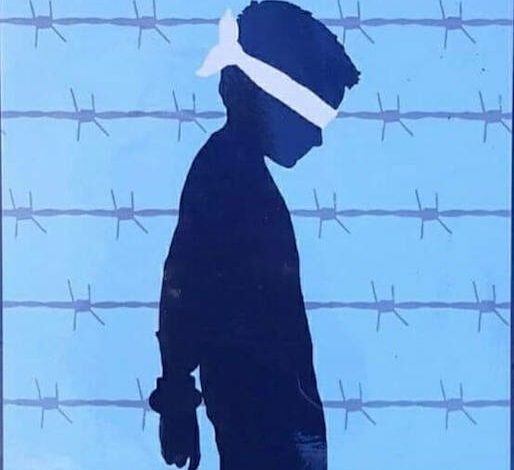 PalInfo – Euro-Mediterranean Human Rights Monitor has accused the Israeli foreign ministry of launching an incitement campaign against Amnesty International after the latter released a report on Tuesday concluding that Israel's discriminatory and exclusionary laws, policies and practices against Palestinians amount to apartheid.
"Israeli foreign minister Yair Lapid made defamatory statements against Amnesty as part of an Israeli approach—aiming at intimidating and questioning the credibility of human rights defenders, whether individuals or entities, Euro-Med Monitor said in a press release.
"Instead of reviewing its discriminatory policies and gross human rights violations, Israel chose to attack the organization and describe the report as 'echoes the same lies shared by terrorist organizations. The Israeli foreign ministry claimed that Amnesty International's findings are "false, biased, and antisemitic" while minister Lapid further remarked that: "Amnesty was once an esteemed organization that we all respected. Today, it is the exact opposite."
"Demonizing Amnesty comes in the context of Israel's systematic delegitimization campaign against human rights defenders to stigmatize them with terrorism, question their integrity, and intimidate them with incitement, prosecution, arrest and character assassination," its press release said.
"Amnesty's conclusion that Israel is an apartheid state is consistent with the conclusions of many human rights organizations including the Geneva-based Euro-Med Monitor, the New York-based Human Rights Watch, and the Israel-based B'Tselem," Euro-Med underlined.
"The report is also in line with a report prepared by Euro-Med Monitor's Chairman of Board of Trustees, Prof. Richard Falk, and the American expert, Virginia Tilley, in March of 2017. The report was prepared at the request of the United Nations Economic and Social Commission for Western Asia (ESCWA). However, under political pressure, the Secretary-General of the United Nations Antonio Guterres instructed the Executive Secretary of ESCWA, Rima Khalaf, to withdraw the report from the website. Khalaf submitted her resignation on March 17 in response, and the report was subsequently withdrawn from the website," it added.
"Amnesty's report comes a day after Euro-Med Monitor released a report on settler violence during 2021. The Euro-Med Monitor's report concluded that settler violence is directed and sponsored by the Israeli government, which provides settlers protection during and after their attacks on Palestinians. State-sanctioned settler violence is yet another clear evidence of the double standards that reflects discrimination and apartheid practiced by Israel in the occupied Palestinian territories," Euro-Med pointed out.
Euro-Med Monitor has expressed its solidarity with Amnesty and called on "the Israeli authorities to stop intimidating human rights defenders and take immediate measures to protect them and enable them to work easily and without penalties."
Euro-Med urged the international community to "take urgent measures to ensure the protection of Palestinian civilians from Israeli authorities' violations and apartheid policies."
Amnesty's report entitled "Israel's Apartheid Against Palestinians: Cruel System of Domination and Crime Against Humanity", concludes that Israel is maintaining an apartheid regime between the Jordanian river and Mediterranean Sea, based on its continued occupation of Palestinian lands and its discriminatory practices against Palestinians.
The report documents Israeli violations that include the appropriation of Palestinian land and property on a large scale, unlawful killings, forced displacement, severe restrictions on movement, and the denial of Palestinians the right of citizenship.
Such Israeli violations constitute the components of a racist and discriminatory regime that amounts to a crime against humanity under international law, according to that report.