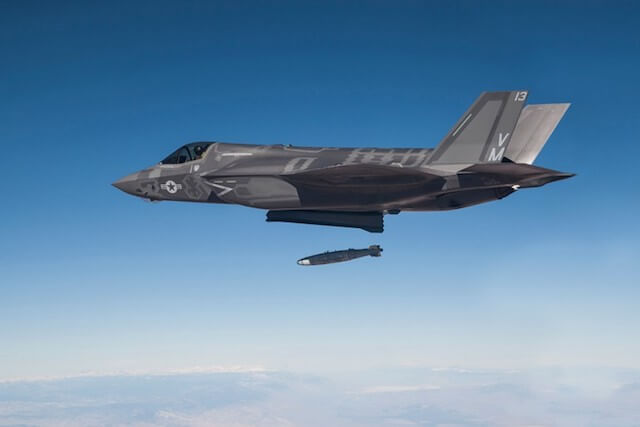 The Iranian defense minister in separate phone calls with his Russian and Syrian opposite numbers exchanged views about the recent US airstrikes against a Syrian army air base, with the trio stressing the importance of boosting cooperation for a resolute campaign against terrorists.

"This [US] move is in contravention of all the principles of international law and was a blatant act of aggression against an independent country to revive and raise the crippled spirits of terrorists in Syria," Iranian Defense Minister Brigadier General Hossein Dehqan said in a phone call with his Russian counterpart Sergei Shoigu on Tuesday.
He added that the missile attack was also an attempt to restore the marred image of US President Donald Trump on the country's political scene and distract the public opinion away from domestic problems in the country.
He warned that the US is implementing "suspicious and dangerous" plans to make up for the terrorists' losses in the Middle East, create a consensus against the legitimate Syrian government and justify their military presence in the region.
Despite their claims, the US rulers are not fighting terrorism but are taking steps to boost the morale of terrorists and their sponsors and bombing the Syrian armed forces and nation instead of terrorists, the Iranian defense minister said.
Terrorists must understand that they cannot further continue with their criminal conduct and Washington should also know that its measures would not remain "unanswered," he added. "The resistance front will firmly and resolutely continue with its anti-terror measures in spite of US wishes," Dehqan pointed out.
For his part, Russia's defense minister urged the immediate reinforcement of the Syrian army and popular forces. Shoigu expressed his country's determination to make use of its political and military capacities and further inflict crushing blows on terrorists and their sponsors.
US warships deployed to the eastern Mediterranean launched a barrage of 59 Tomahawk missiles against Shayrat Airfield, southeast of the western Syrian city of Homs, on Friday. Washington, without providing any evidence, alleged that the attack came in response to a chemical attack by the Syrian government. Syria however categorically denied carrying out the gas attack, with the foreign minister stressing that an Idlib airstrike targeted a depot, where terrorists stored chemical weapons.
Meanwhile, the defense ministers of Iran and Syria urged the establishment of a fact-finding committee at the earliest to investigate the US lies about an alleged Syrian government role in the chemical attack on the town of Khan Shaykhun in Idlib Province.
"Such measures will have no impact on determination and will of the resistance front in the battle against terrorists," Dehqan said in a telephone conversation with Syrian Defense Minister Fahd Jassem al-Freij. The two defense chiefs discussed ways to boost cooperation on intensifying military operations against terrorists.
Source: News Agencies