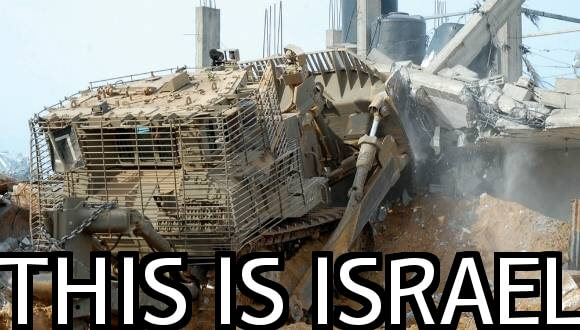 Alwaght – While the construction of illegal Israeli settlements increased under Obama's presidency, all indications point to new records under the new US President Donald Trump.
During Obama's presidency, despite Washington's repeated assertions that Israel's settlements in Palestine are both illegal and a barrier to peace, there was marked increase in construction of new illegal Zionist settlements.
According to a report by the Associated Press last September, hawkish Israeli Regime premier Benjamin Netanyahu belligerently accelerated illegal settlement construction during the Obama presidency that matched, and even exceeded, the amount of building that took place under his predecessors during the Bush years.
The settlement figures, obtained from the Israeli regime, show that 12,288 new settlement buildings were started in the West Bank during Obama's term up to June 30 2016, the most recent data available. In the first half of 2016 alone, work began on 1,195 housing units. Based on that pace of construction, the number exceeded 13,000 housing units when Obama left office, not far behind the 14,636 begun during Bush's two terms.
Figures for East Al Quds (Jerusalem), the eternal capital of an independent Palestinian state, show a similar trend. According to data gathered by the anti-settlement group Peace Now, there were 3,915 housing starts during Obama's term as of the end of 2015. Based on approximate statistics, by the time Obama left office that number had surpassed the 4,191 units started during the Bush years.
Hanan Ashrawi, a senior Palestinian official, said the Obama presidency has been a disappointment for her people. Ashrawi said she was "not surprised at all" by the figures and dismissed US criticism as lip service. "They did nothing to stop it. On the contrary, they looked the other way."
The UN and almost the entire international community, considers Israeli settlements on Palestinian lands as illegal and illegitimate but a brazen Israeli regime continues to defy the world on this issue.
Israeli Record breaking grabbing in two weeks of Trump's presidency
After Trump occupied the White House following a contentious campaign and a disputed election, the hawkish Israeli regime got emboldened in its unabated grabbing of Palestinian territories and building of illegal settlements. Netanyahu is expected to meet Trump at the White House on 15 February, with construction of illegal settlements high on the agenda.
Over 6,000 new settlement homes have been announced since Trump's inauguration on January 20th. Now comparing this to 13,000 settlements built during two Obama's administration, then Trump's controversial administration is on course to set an unprecedented record in construction of illegal Israeli settlements. In first two weeks of Trumps administration the Israeli regime has approved nearly half the number of settlements built in two consecutive Obama terms.
As if this was not enough, the Israeli regime's so-called parliament approved a controversial bill to retroactively "legalize" illegal Zionist outposts built on privately owned Palestinian land, thus sparking another confrontation with the international community. At this rate, the whole of Palestine will be grabbed if Trump is to last two terms. This is especially so considering the strong Jewish-Zionist connections in Trump's family and administration.
Ultra-Orthodox Jews in Trump's West Asia team
Donald Trump's older daughter Ivanka Trump, converted to Judaism before marrying her Jewish husband Jared Kushner in 2009. Trump named son-in-law Kushner a senior adviser on the West Asia region. Well here comes the shocker, Kushner is a friend of Netanyahu, and he personally introduced the hawkish Israeli premier to Trump. Sources say he was the man behind Trump's outbursts following the Obama-approved US abstention on the UN Security Council vote on illegal Israeli settlements. He is also reportedly behind the provocative Trump promise to shift the US embassy to Al-Quds (Jerusalem). Another worrying person in Trump's West Asia policy team is David Friedman who is expected to be confirmed as the US ambassador to Tel Aviv. Friedman is not your 'normal' diplomat, he is a rabid pro-settler lawyer with hardline stances against Palestine, opposes the so-called the two-state solution and is strong advocate of an undivided Al Quds as Israeli regime's capital.
These radical ultra-orthodox Zionist Jews in Trump's cabinet imply that negotiations with the Israeli regime are not an option for Palestine and the only way to liberate their territories is armed resistance until victory is fully attained and Palestinians return to their grabbed ancestral land.