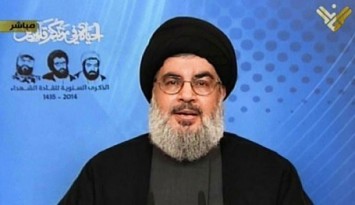 Israel, with its strike on a Hezbollah position on the Lebanese border with Syria on Monday, was trying to test the possibility of altering the rules of engagement. Hezbollah's statement in response carried a stern and sharp warning. So is it in Israel's interests to provide a pretext for a war whose outcome it cannot predict?
Since August 15, 2006, the day the war on Lebanon that year came to a halt, the Resistance began restoring, developing, and expanding its military capabilities in both quality and quantity. The Resistance's rearming was so successful that Israel was eventually forced to admit that Hezbollah possessed more than 100,000 rockets that can hit any target in Israel. This is part of a bigger missile arsenal in the region directed at the Jewish State, to the tune of 170,000 rockets, as Israel estimates.
From day one, Tel Aviv has declared that it would not allow Hezbollah to rebuild its capabilities and restore them to their pre-war levels – meaning that it was not going to allow for its rocket arsenal of approximately 12,000 rockets be replenished. This was a red line that Israel repeatedly stated it would not allow to be crossed. Nevertheless, Hezbollah's capabilities grew dramatically, along with its ability to hit targets with accuracy,precision, and destructive force.
Despite this, Israel did not launch any military attacks on Syria or Hezbollah, even though Israel engaged in brinkmanship in this regard, through the U.S. administration, which put immense pressure on Syrian President Bashar al-Assad to compel him to stop supplying and letting weapons into Lebanon to arm Hezbollah. However, the resilience Assad has shown, and the Resistance's serious willingness to respond to any Israeli attempt to thwart its bid to shore up its capabilities, has forced Israel to show some restraint.
As the years passed, the Resistance's capabilities grew bigger and bigger. In the meantime, Tel Aviv continued to count Hezbollah's rockets, issuing periodical reports on their number, type, accuracy, range, and payload. There was much clamoring in the media, political circles, and intelligence community in Israel, but was met with deaf ears in Haret Hreik and Damascus.
With the start of the crisis in Syria, the Israelis wagered on achieving more than Tel Aviv had ever hoped for before, that is not only to force Assad to stop supplying weapons to Hezbollah, but also topple Assad's regime altogether and produce a new anti-Resistance regime in Syria.
This Israeli wager reached a peak when, on January 2, 2012, Israeli Defense Minister Ehud Barak, backed by military intelligence assessments, predicted that the Syrian regime would collapse "within weeks." This is while the assessment of the rare pessimists in the Israeli intelligence community was that the regime would last no more than a few months. But this wager fell through after the regime was able to halt its downward spiral. This meant that Tel Aviv had to reexamine its options.
Israel estimated that the attack on the Syrian state has greatly exhausted it, and that the Syrian army, despite its steadfastness and the fact it that went on the offensive against its opponents, is also exhausted and preoccupied with the fight against the various factions of the armed opposition throughout Syrian territory. In light of this assessment, Tel Aviv decided to seek to prevent the passage of specific types of weapons to Hezbollah by means of direct military strikes. Israel believes what it feared before is now unlikely in light of the new reality on the ground.
The series of Israeli strikes inside Syrian territory began on January 31, 2013. Limited strikes continued after that, in a way that did not put Israel's enemies into a corner and force them to respond, but that at the same time, gave Israel the chance to eliminate whatever targets it can.
This remained confined to Syrian territory, bearing in mind that Israel's interest was clearly to target positions in Lebanon, the location of the actual threat. However, Israel knew in advance that there would be a violent response to that, as emphasized by Sayyed Hassan Nasrallah, secretary general of Hezbollah, in February 2013. All this compelled Tel Aviv to remain vigilant, yet refrain from carrying out direct military strikes in Lebanon.
Last Monday's raid signified that there was a new Israeli decision pushing in favor of taking action to test whether what has been done in Syria can be replicated in Lebanon – in the sense of carrying out limited and specific strikes that Israel does not confirm officially, and that Hezbollah can ignore to avoid embarrassment, as if nothing had happened.
In the first two days following the strike, there was much fanfare in the attitudes, analyses, and press coverage on the Israeli side. It was claimed that Israel struck and that Hezbollah ignored what happened and remained silent, and even that Hezbollah accepted to say that the strike had taken place in Syrian territory. However, a statement issued by Hezbollah soon brought with it a decisive response that thwarted Israel's new strategy.
Israel has correctly determined that Hezbollah is currently fighting on two fronts, in Syria and Lebanon, and has no interest in opening a third one with Israel. However, Hezbollah at the same time cannot allow Israel to achieve what armed Syrian groups and their other opponents have failed to accomplish.
Nonetheless, the flip side of this, that Israel and others are ignoring, is that Israel also has no interest in provoking a party that has formidable military capabilities. What we are seeing now is a tug of war. There is an Israeli attempt to take advantage of the attack on the resistance axis in Syria and Lebanon – which includes direct combat, bombings, and political and media campaigns. It is an attempt to impose a new equation.
Hezbollah's response and decision were to raise a yellow card. The ball may now be in Israel's court, so will Israel understand what it means for Hezbollah to raise a yellow card? Will it be more prudent so as not to provoke a red card?
Source: Alakhbar English
– See more at: http://en.alalam.ir/news/1571207#sthash.l56sNS7Z.dpuf