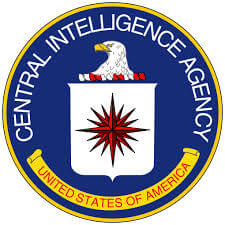 Former CIA and NSA director Michael Hayden admitted that the US has used metadata as the basis for killing people.
At a recent debate concerning the National Security Agency's bulk surveillance programs at Johns Hopkins University, Hayden made the comments, according to David Cole, the Georgetown University Law Center professor and Hayden's opponent at the debate.
Although NSA supporters often claim such metadata collection is permissible considering the content of the call is not collected, Cole argued that is not the case, since the former general counsel of the NSA, Stewart Baker, has already stated metadata alone is more than enough to reveal vast amounts of an individual's personal information.
"Of course knowing the content of a call can be crucial to establishing a particular threat. But metadata alone can provide an extremely detailed picture of a person's most intimate associations and interests, and it's actually much easier as a technological matter to search huge amounts of metadata than to listen to millions of phone calls. As NSA General Counsel Stewart Baker has said, 'metadata absolutely tells you everything about somebody's life. If you have enough metadata, you don't really need content," Cole elaborated as he wrote in the New York Review of Books.
"When I quoted Baker at a recent debate at Johns Hopkins University, my opponent, General Michael Hayden, former director of the NSA and the CIA, called Baker's comment 'absolutely correct,' and raised him one, asserting, 'We kill people based on metadata,'" Cole added.
Hayden paused after making this statement – around the 18 minute mark of the video – and then qualified it by adding, "but that's not what we do with this metadata."
Source: Al Manar