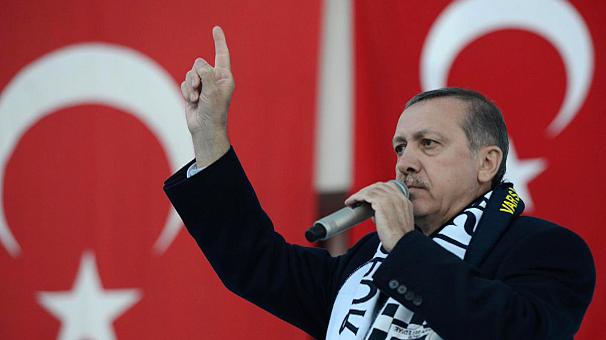 Recep Tayyip Erdogan, the president of Turkey, has accused Europe of abetting terrorism by supporting Kurdish militants as the Turkish government tries to suppress them.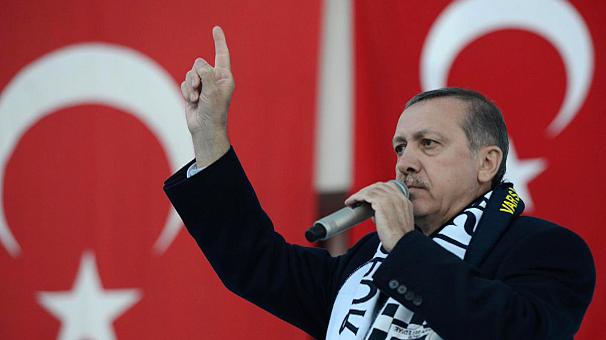 The accusation comes after human rights groups and European leaders criticized a heavy-handed crackdown against members of the predominantly Kurdish Peoples' Democracy Party (HDP), the second-largest opposition party in the Turkish parliament.
"Europe, as a whole, is abetting terrorism. Even though they declared the PKK a terrorist organisation, this is clear," Mr Erdogan said in a televised speech on Sunday. "We see how the PKK can act so freely and comfortably in Europe," he said, adding that security forces had caught Kurdish militants armed with Western weapons. "I don't care if they call me dictator or whatever else, it goes in one ear, out the other. What matters is what my people tell me," he said in response to Western criticism.
Ankara drew vast international censure after it recently arrested several leaders and lawmakers from the pro-Kurdish Peoples' Democratic Party (HDP), as part of an ongoing terrorism investigation.
"They (Western critics) should not preoccupy themselves for nothing. We know well who they are. We studied their history well. We know it well. I got to know them very well during my 14-year-old tenure as a prime minister and a president. I can now read them like an open book. I don't care if they call me a dictator or whatever else. It goes in one ear, out of the other." he added. He also noted that the PKK has killed around 800 members of Turkey's security forces and over 300 civilians since a last year ceasefire fell through.
On Friday, Turkish security forces detained two HDP co-leaders along with 12 others of its lawmakers from the second-biggest opposition bloc in parliament over charges of membership in and promotion of the PKK, which is considered as a terrorist group
Following Turkey's announcement, EU foreign policy chief Federica Mogherini, Germany's Foreign Minister Frank-Walter Steinmeier, French Foreign Ministry spokesman Romain Nadal, and other European officials condemned the move.
Also on Sunday, Turkish Prime Minister Binali Yildirim said that HDP has been financially supporting terrorism. "For years, we called on you to say you are against terror and terrorist organizations. You would not listen… For years, they (the HDP) transferred the money we sent for the municipalities to terror," he said.
Earlier, the HDP announced that it had decided to partially halt its legislative activities, including participation in general assembly sittings and parliamentary commission meetings, in protest at the arrest of its leaders and some of its lawmakers.
"As a result of discussions we held with our parliamentary group and the central executive board, we have decided to halt our works in the legislature in the face of the most extensive and the darkest attack of our history and meet with our people once again," said a HDP spokesman.
President Erdogan has repeatedly accused the HDP of being the political wing of the PKK, calling for pro-Kurdish lawmakers to face terrorism charges. He has in the past stressed that the removal of officials and civil servants accused of links to the PKK is a critical move in the fight against the group.
A shaky ceasefire between the PKK and the Turkish government collapsed in July 2015, and attacks on Turkish security forces have soared ever since.
Over the past few months, Turkish ground and air forces have been carrying out operations against PKK positions in the country's troubled southeastern border region as well as Iraq's semi-autonomous Kurdistan region and northern Syria.
The PKK has been fighting for an autonomous Kurdish region in southeastern Turkey since 1984.  The conflict has left more than 40,000 people dead.
Source: Telegraph