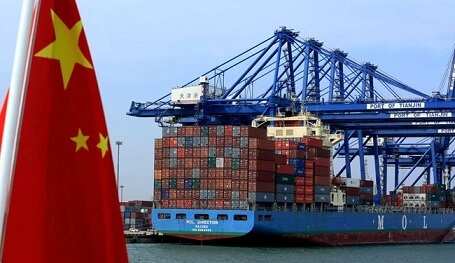 China has lodged a complaint with the World Trade Organization (WTO) against the United States over anti-dumping measures taken by Washington against Chinese products.
Beijing filed its dispute against Washington on Tuesday, the first day of WTO summit in Bali, Indonesia, demanding for consultations with the US regarding its anti-dumping steps.
Beijing has accused Washington of practicing certain anti-dumping methodologies, which are inconsistent with the US obligations, according to the Anti-dumping Agreement.
The Asian giant economy explained that Washington has dumped Chinese products such as oil well pipelines, at unfairly low prices onto its markets, saying the US continues practicing predatory pricing at the imports.
"The inappropriate application of the anti-dumping methodology denied companies separate tax rates, and used unfavorable facts," spokesman for Chinese Ministry of Commerce, Shen Danyang said earlier on Tuesday.
The fresh dispute was the latest in a series of WTO complaints, Beijing has lobbied against Washington. China had already filed several complaints against US trade remedy measures.
According to the WTO, Tuesday's complaint is the eight one the world's largest economy has filed against the US and the fourth so far this year.
Washington has now 60 days to tackle the dispute before the process goes to arbitration, the WTO said.
– See more at: http://en.alalam.ir/news/1541242#sthash.TxPBGNtU.dpuf