Rassegna Esteri
Assad: Western, regional states fuel terrorism secretly and publicly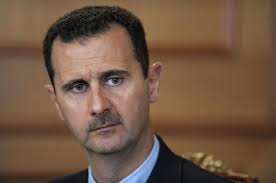 Syrian President Bashar al-Assad stressed that several western and regional states fueled terrorism during the past years are continuing to support terrorists secretly and publicly and provide cover to them despite the efforts exerted to cease hostilities and support the political solution in Syria.
Receiving Iranian Supreme Leader's Top Adviser for International Affairs, Ali Akbar Velayati, and the accompanying delegation on Saturday, President al- Assad pointed out that the firm Iranian stance in support of the Syrian people's resilience is highly appreciated.
He said that Iran's stances during the war Syria is facing consolidate the standing close relations between the two countries for more than three decades.
For his part, Dr. Velayati considered that the heroic steadfastness of the Syrians and the field victories achieved by the Syrian Arab Army write down a new bright page of Syria's history.
He affirmed that the Iranian leadership and people will ever remain by Syria's side and continue to provide all support possible to consolidate its steadfastness since Iran realizes that the fierce terrorism war does not target Syria only but rather it targets the whole region.
The strategic relations between Syria and Iran and the importance of the continuation of the standing cooperation and coordination between the two countries in different spheres, particularly in counterterrorism, were discussed during the meeting.
The two sides asserted that the counterterrorism front led by Syria, Iran and Russia constitutes a foundation stone for eradicating terrorism and extremism as well as re-establishing security and stability in Syria and the region.
The meeting was attended by Presidential Political and Media Advisor Dr. Bouthaina Shaaban, Deputy Foreign and Expatriates Minister Dr. Fayssal Mikdad and Syria's Ambassador in Tehran.
Source: Sana